The Loop
Facelift at Muirfield Village underway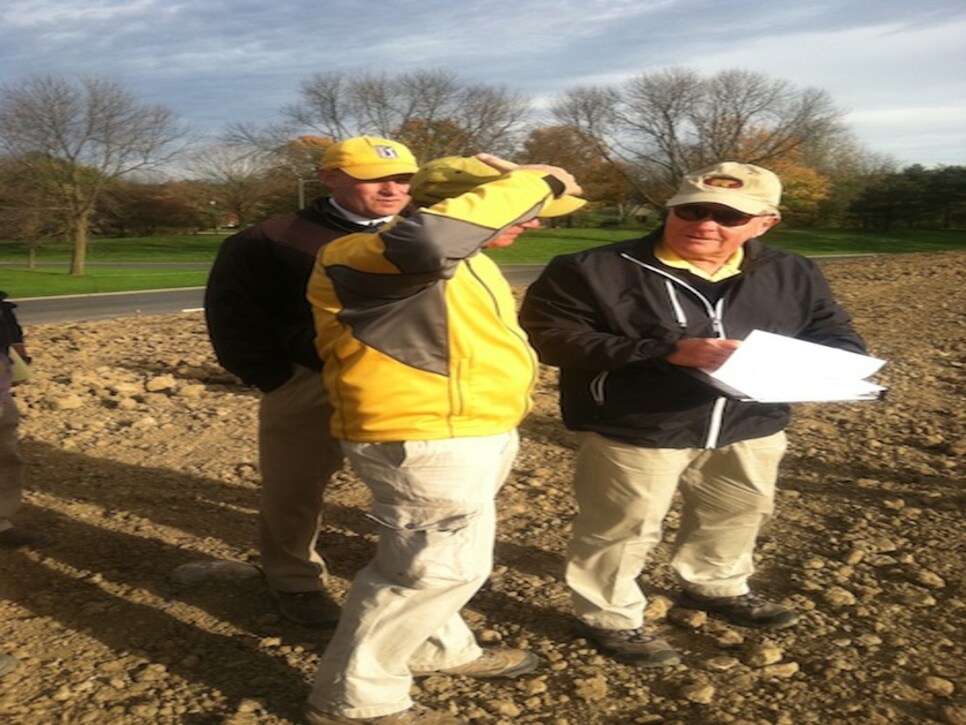 DUBLIN, Ohio - Muirfield Village GC, annual site of the Memorial Tournament, is getting a long overdue facelift as Jack Nicklaus continues to make improvements in the run-up to the 2013 Presidents Cup.
The Golden Bear has routinely tinkered with his highly-ranked golf course since it opened in 1974; last year he introduced a redesigned par-3 16th hole. He now has turned his attention to the practice area.
"We had a modern driving range that now is not a modern driving range, so it's time to modernize it," Nicklaus said Monday after stopping in to assess progress of the renovation. "You look at what we had 37 years ago, we had absolutely the best driving range. But nowadays you see a practice area with greens and bunkers and color. You've got trees and fairway areas and all the things that come with designing modern golf courses. Well, why not the same for Muirfield Village?"
Muirfield Village GC is the first course in the world to host a Ryder Cup, Solheim Cup and Presidents Cup. But Nicklaus, a four-time U.S. Presidents Cup captain, said the project was about much more than the biennial matches. There was the member experience to consider. And there was a safety issue. At its longest point the practice area was 286 yards, and competitors in the Memorial Tournament could easily hit drivers beyond the club's south perimeter. By shifting the tee area and clearing woods on the west end, the range now measures up to 330 yards.
"Hopefully, that will hold up for 5 or 6 years," Nicklaus said jokingly.
In addition to making it longer, Nicklaus added mounding to the perimeter, had trees planted, had several target greens framed by bunkers installed, and added another chipping area. The new practice area also has two defined "fairways."
"The genesis of the idea was to fix the drainage situation on the driving range. It doesn't drain well, so what we have are thousands of golf balls buried out there every spring," Nicklaus added. "It's been on our list for several years and we just needed to get it done. And with the Presidents Cup coming up, that was just one more reason to do it now. We've modernized it in every way we could think of."
Nicklaus wondered aloud about the number of golf balls workers have dug up since construction began last month. There were thousands. But there was one among them that had historical significance. It was a logo ball from the 1987 Ryder Cup, the first Europe won on U.S. soil.