News
Facebook Live let Symetra Tour player's family see her win for the first time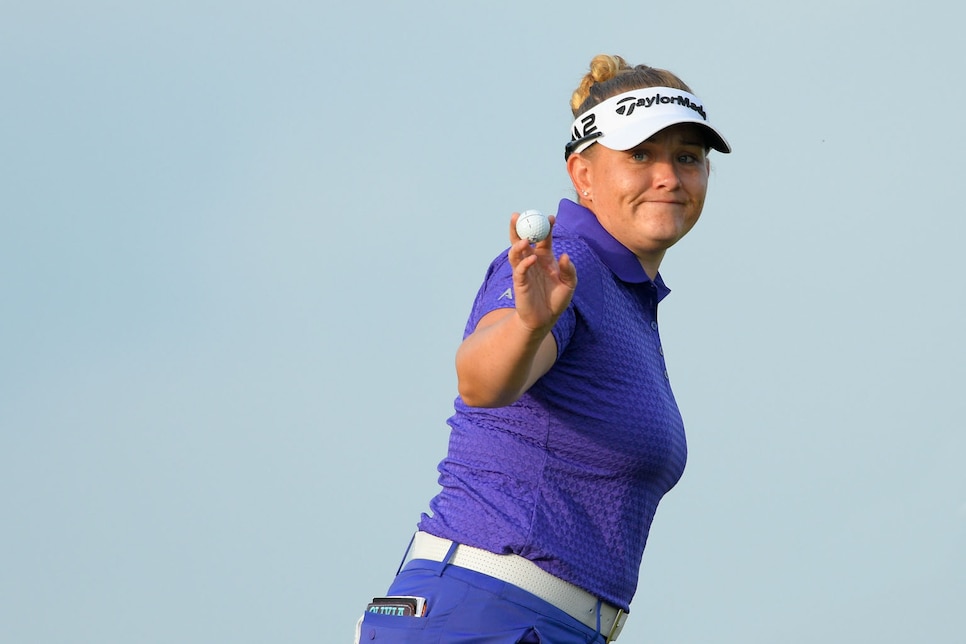 The Symetra Tour made history last weekend when it streamed the final round of the season-opening Florida's Natural Charity Classic on Facebook Live with an all-female broadcast crew. It's the latest indicator of the solid growth of the LPGA's developmental tour over the last five years.
The next logical step in the tour's growth was TV coverage. But without a network or cable contract, the tour found a logical way to improvise.
The live video of the Sunday round was simulcast on the LPGA's Facebook page and the Golf Channel's Facebook page. The video reached 906,000 Facebook news feeds; in total, the tournament received 59,200 views. Though the players—and the broadcast team—had to work through an unfortunate weather delay, officials with the Tour considered the live stream a success, and something that they hope to continue in events to come.
No one felt the benefits of the stream more than the winner of the event, Olivia Jordan-Higgins. The native of the United Kingdom, shot 66-70-70 to win by one stroke over Christine Song and Yu Liu. This was Jordan-Higgins' third Symetra Tour win, but it was the first one her whole family could see.
"People all over the world were able to watch," Jordan-Higgins told Golf World. "My brother in Canada, aunts and uncles in Canada and Scotland, my host family here in the U.S. It was so exciting. In the past, everyone had to rely on live scoring to know how the tournaments are going. It's a different experience to get to watch it live, it adds so much more excitement."
Jordan-Higgins hopes the exposure will encourage more people to come out and watch the events in person.
"At our events, you get a lot closer and can see more," she said. "People are going to see there's very little difference between the girls on the LPGA and us."
Watch Golf Digest Videos: