The Loop
ezLocator: If it's good enough for Merion...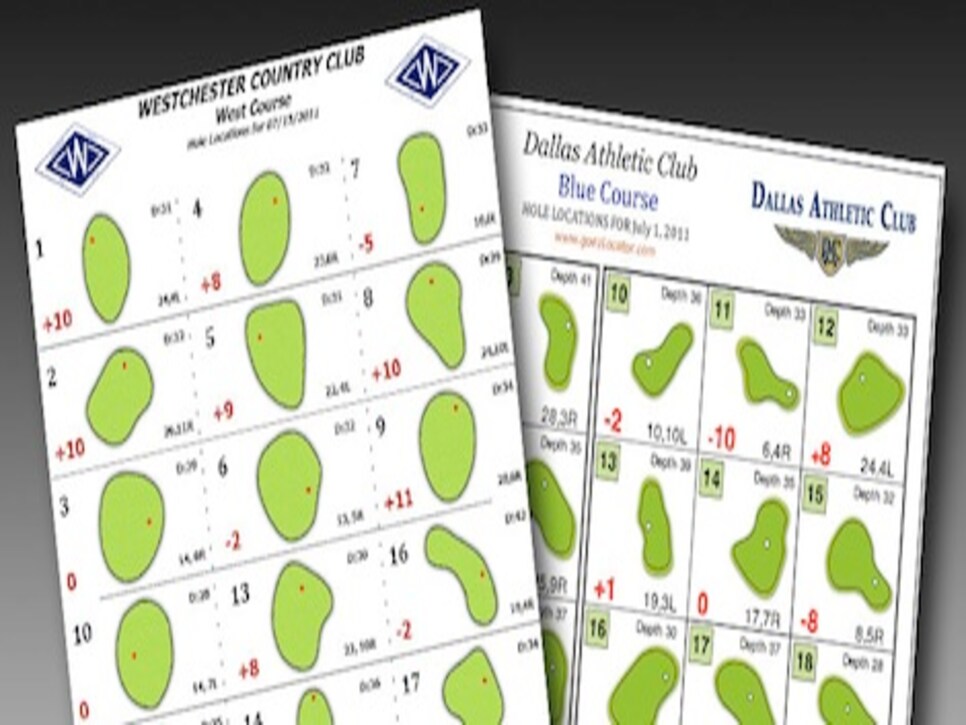 Tradition reigns at Merion Golf Club, site of the U.S. Open next June. Walking is mandatory there (except for those with medical conditions that dictate otherwise) and trained caddies are available. There are no yardage markers. First-tee mulligans are disallowed. The club still uses wicker baskets on its pins, instead of flags, and will do so even for the Open.
So when Merion signed on to use ezLocator, an innovative new software program that assists in managing pin locations and substantially expanding their numbers, it might be construed as an affirmation of its utility.
"It gives you a tournament-like feel every day," developer Jon Schultz said. "It's the only computer solution out there that finds the optimum pin location and helps save pristine green conditions. Merion will be using it in preparation for the 2013 U.S. Open. As the tournament gets closer, they can protect areas in the greens they know the USGA will use."
Schultz is a member at Dallas Athletic Club, on which ezLocator was developed and refined. "We were doing it as most clubs do, using the quadrant system," he said. "It doesn't cause for a lot of movements. What we do is a three-dimensional scan [shown here] of the green, so we know exactly where puttable locations and nonputtable locations are. Instead of four or five pin locations, we can come up with 150 or 200 pin locations. Members think it's fantastic. They don't have to putt over old cups and it allows superintendents to move it around so areas can heal."
Moreover, the software allows for printing of pin sheets. ezLocator even has a smart-phone app that can be used in lieu of pin sheets.
So how was it that Merion embraced the service? It wasn't interested at first, citing the importance of tradition there. But Schultz was told that two things changed. One, members often go to Florida over the winer and grew accustomed to using pin sheets with hole locations. Two, "the cup cutter seemed to be struggling to keep track and move things around," Schultz said.
The price of the web-based software is $9,500 for the first year with an annual fee of $1,500 (beginning with the second year) that includes all upgrades.
Among clubs that have signed on to ezLocator are Westchester CC, Dallas National Golf Club and Austin Country Club.