The Loop
Extra practice paying off for Rory McIlroy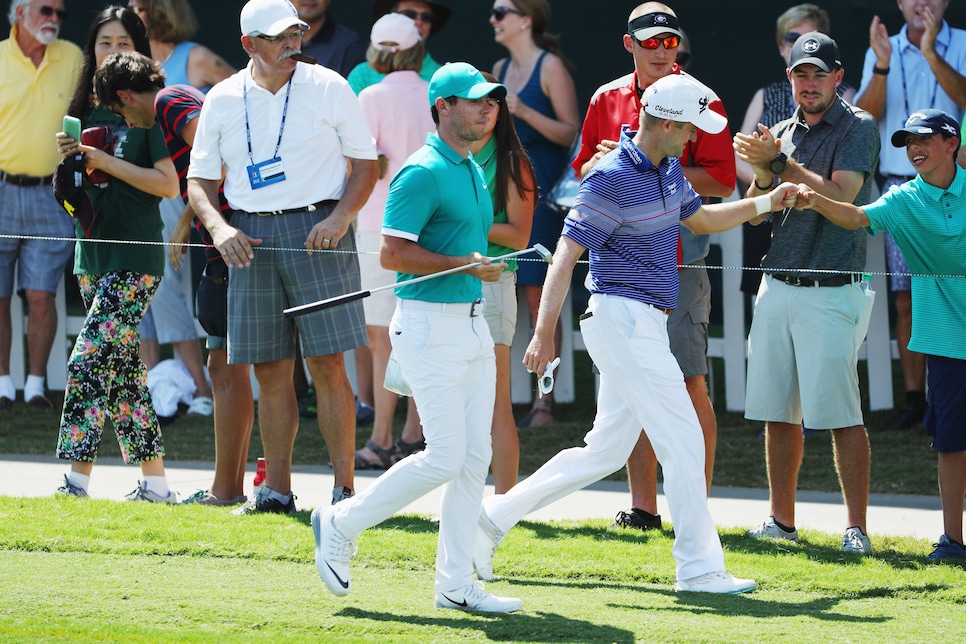 ATLANTA -- Rory McIlroy spent more than an hour on the range under the watchful eye of his coach Michael Bannon on Friday night at East Lake Golf Club.
The extra grind session appeared to pay off.
Saturday, McIlroy shot five-under 66 to move within two of leaders Dustin Johnson and Kevin Chappell with one round to go in the season-ending Tour Championship.
After struggling with his mid-irons a day earlier, the 27-year-old world No. 3 hit 17-of-18 greens and was bogey free on Saturday.
"Just got a little bit out of sync with my upper body and lower body, and it definitely helped," McIlroy said. "Upper body was getting a little bit fast, a little bit ahead of my lower body. And I was sort of lagging behind. Out in front of me but lagging behind, which I hadn't done before. So I was trying to sync everything up a little better.
"I feel good. I feel like I can go out there [Sunday] and shoot something even lower than I have today, and hopefully that will give me a chance."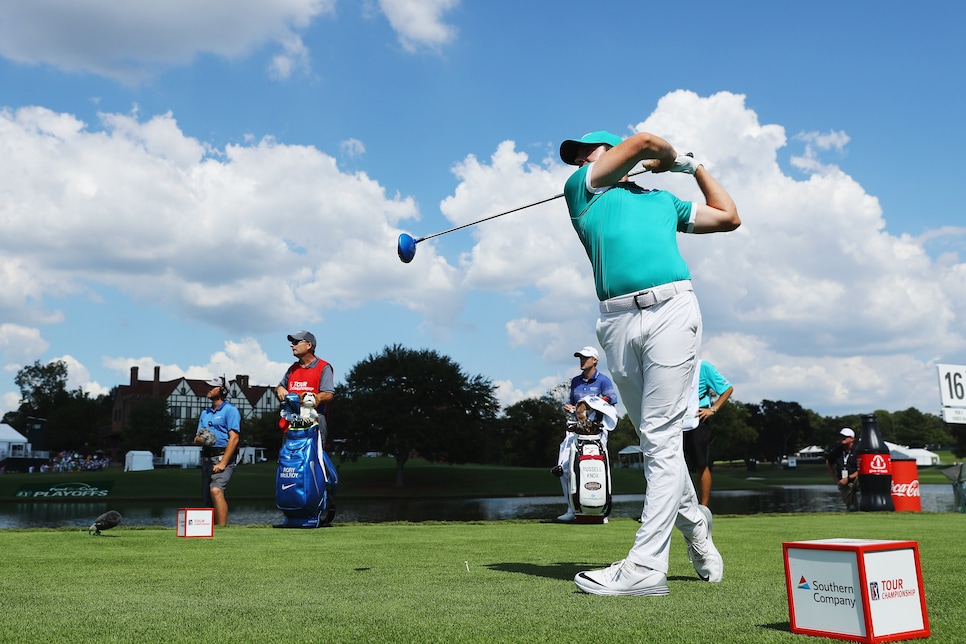 The timing couldn't be better with the Ryder Cup less than a week away. First, however, McIlroy will focus on trying for his second win in his last three starts.
Three birdies over his final six holes on Saturday certainly helped that cause. So did a lack of mental errors that have plagued the Northern Irishman for much of the year.
"This week it's all about you limiting your mistakes," he said. "You don't need to make many birdies here to feel like you're working your way through the field."
Should McIlroy go on to win at East Lake, he could also win his first FedEx Cup title. However, he would need Johnson to finish in a tie for second or worse for that to happen.
If Johnson, who is looking for his second-straight win in as many starts, were to finish solo second to McIlroy, Johnson would still win the $10 million prize.
The latter would be an eerily similar situation to one in 2012, when McIlroy won twice in the playoffs but the FedEx Cup went to Brandt Snedeker.
"I just need to try and win this golf tournament, and whatever happens after that happens," McIlroy said. "It would just be great to try to win the TOUR Championship, and if the chips fall my way, then so be it."