Expect more pink from Ping and Bubba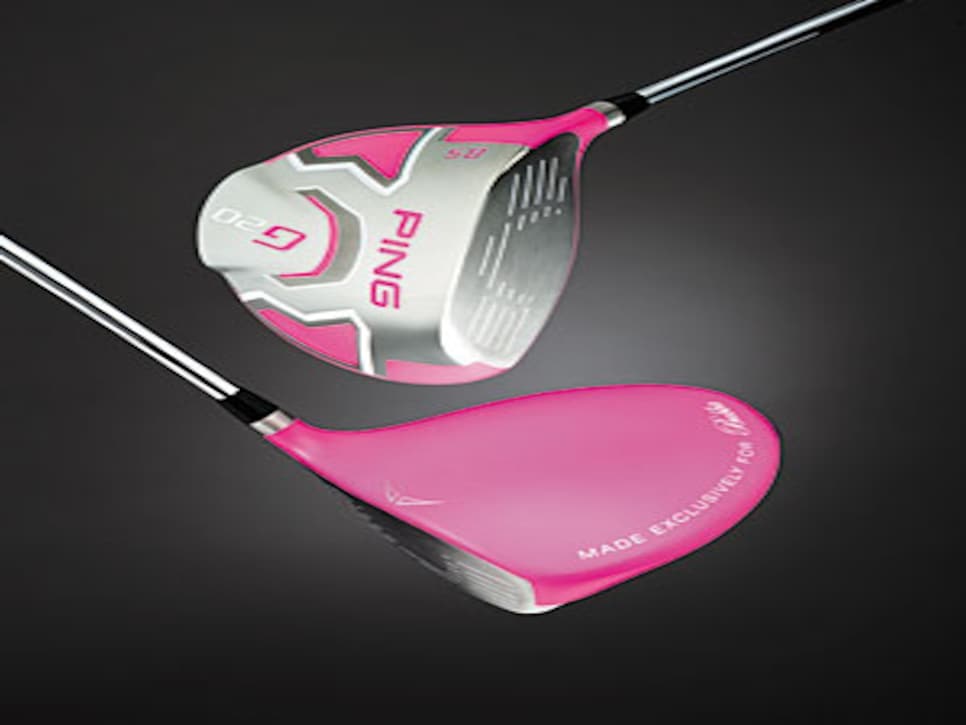 For several years, Bubba Watson has used a driver with a pink-colored True Temper BiMatrx shaft. Now he has a clubhead to match. Watson will play the 2012 PGA Tour season using a 8.5-degree Ping G20 driver that has a bright, bubblegum pink clubhead. The rear crown of the club has wording that reads, "Made exclusively for Bubba" -- as if that were needed. The driver is built to the exact specs of Watson's previous G20, including a substantially built-up grip that has the Ping wording set slightly to the right of center as you look at the club from the address position.
The club is more than just a fashion statement for the three-time PGA Tour winner. It's part of his year-long "Bubba and Friends Drive to a Million" charity. Watson's equipment sponsor, Ping, has given an initial $10,000 to the cause and has pledged $300 for the first 300 drives Watson hits over 300 yards. Considering he had 483 such tee shots last year, Watson and his pink driver should easily max that out -- and that's a pretty good start. We'll do that math for you. Including the initial $10,000 that's $100,000.