Equipment
Exotics XJ1 Driver Brings New Kind of Ultralight Titanium to Market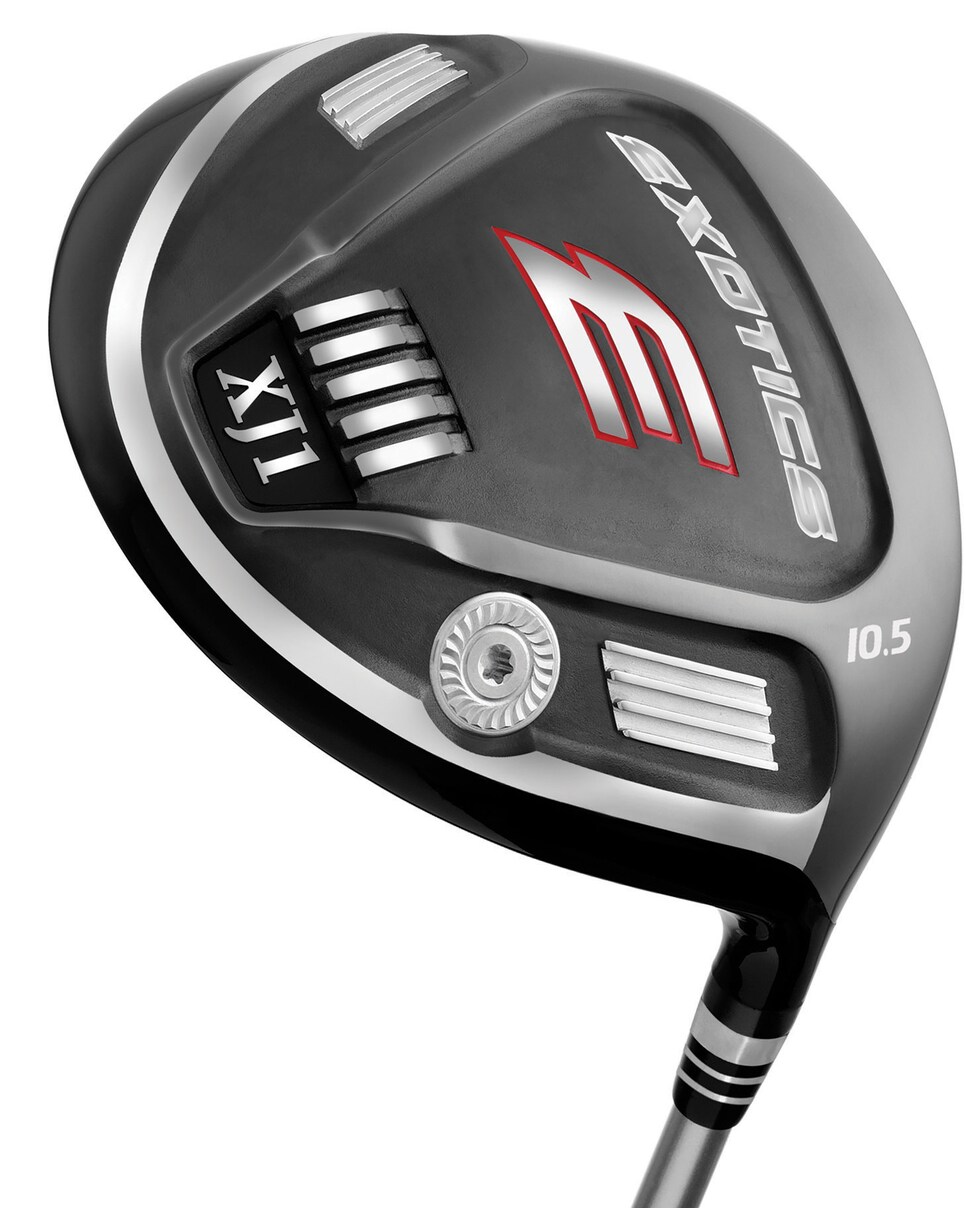 The new Exotics XJ1 driver from Tour Edge shows that innovation in golf equipment isn't just about interesting ideas, it's about finding materials that can make those ideas a reality.
We all know that drivers have used primarily titanium for almost 20 years for its lighter weight and high-strength, setting the stage for 460 cubic centimeter drivers with faces that create high flexibility for better ball speeds. And we all know that there are various grades of titanium that have become prevalent. While there have been dalliances with forms of beta titanium, generally drivers have used a titanium alloy known as 6-4, referring to the percentage of aluminum and vanadium used in the alloy. Recently, some manufacturers have been using another grade known as titanium 8-1-1, an aerospace alloy with a percentage of molybdenum in it that makes it lighter to improve its strength to weight ratio. But that's been about it until now.
Tour Edge's Exotics line has always been about finding some new material or process to push boundaries and now it's exploring a new titanium alloy it's calling Ti 9-1-1 or "Supermetal" for use in the body of the new Exotics XJ1. It combines this new material with a kevlar carbon composite crown piece and tungsten weights in the heel, toe and center portions of the sole.
"Most technologies of the past decade have benefitted players with higher swing speeds eliminating the majority of golfers," said David Glod, president and founder of Tour Edge. "We have been developing the XJ1 driver for over four years, working on each characteristic of the club, moving critical amounts of weight around for the best results, and waiting for the technology to catch up to our goal of bringing this extremely lightweight driver to the market, which will benefit golfers with real swing speeds."
The goal of the new construction is to create an overall lighter driver (the 9-1-1 titanium alloy is 10 percent lighter than 6-4 titanium). The standard weight of the head is 192 grams, or about 10 grams lighter than many typical driver head weights. The total weight of the Exotics XJ1 varies between 265 and 290 grams from the lightest flex to the stiffest flex. The 265 grams would be lighter than any mainstream driver in the U.S. market ever. The regular flex version weighs 275 grams and the stiff flex model weighs 285 grams. In the past Cleveland has introduced a 270-gram driver (the Launcher Ultalite XL in 2011) and Wilson's more recent D200 driver checked in at just under 270 grams in 2014.
The XJ1 also uses an SP700 beta titanium face insert for its thinner construction and improved off-center hit flexibility. Glod says the material allows the face insert to occupy a larger area of the total face than is typically found on drivers.
The XJ1 includes a Fujikura Air Speeder shaft that at its lightest flex weighs just 45 grams.
The XJ1 is scheduled to be available November 1 ($700).