The Loop
Exclusive: U.S. Open champion Justin Rose switching to Tiger Woods's agent
Rory McIlroy isn't the only high-profile European golfer making a mid-season management change. Sources confirm U.S. Open champion Justin Rose will be making the switch to Tiger Woods' agent, Mark Steinberg.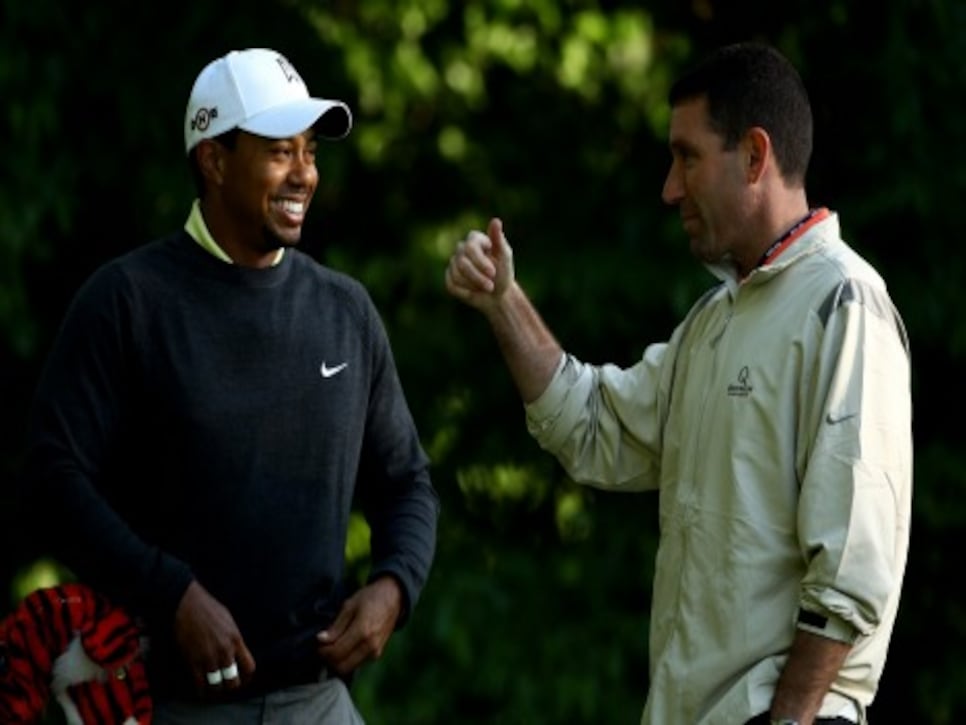 This is big news not only for Rose, but Steinberg. Since leaving IMG in July 2011, the agent has assembled an impressive client list for Excel Sports Management in Matt Kuchar and now Rose, the newest major champion. That gives Steinberg the current Nos. 1, 3 and 5 in the world. Rose had been represented by Marcus Day of 4Sports & Entertainment. Industry sources knew Rose was talking to Steinberg three weeks ago at the Memorial. They had a private discussion on the putting green prior to the opening round.
The marketability of Rose has skyrocketed after his win at Merion, especially in the humble, gentlemanly image he cast as a newly minted champion. The British accent also doesn't hurt and neither does his charity work, most noticeably with "Blessings in a Backpack" through the Kate and Justin Rose Foundation. His U.S. resume is equally impressive, with victories hosted by Jack Nicklaus and Tiger Woods (the Memorial and AT&T National in 2010), a FedEx Cup playoff event (the BMW Championship in 2011), a World Golf Championship event (Cadillac Championship in 2012) and now his crowning achievement, the U.S. Open. He also has a tremendous reputation with the media, especially the golf press, for being both accommodating and genuine in his interviews.
Related: In Rose, a golden generation finally delivers  Rose, 32, is a TaylorMade staff player, but has been in a secondary commercial role to Dustin Johnson and Sergio Garcia. That should change, along with his entire profile. He is one of Zurich's golf ambassadors, has a clothing contract with Ashworth, wears the British Airways logo and has deals with Adidas Eyewear, Jumeriah Golf Estates and Goodwood, a privately-owned 12,000-acre estate in the heart of West Sussex, England. He is based at Lake Nona GC in Orlando.