The Loop
Ex-TaylorMade exec Sean Toulon joins Callaway to run Odyssey putter brand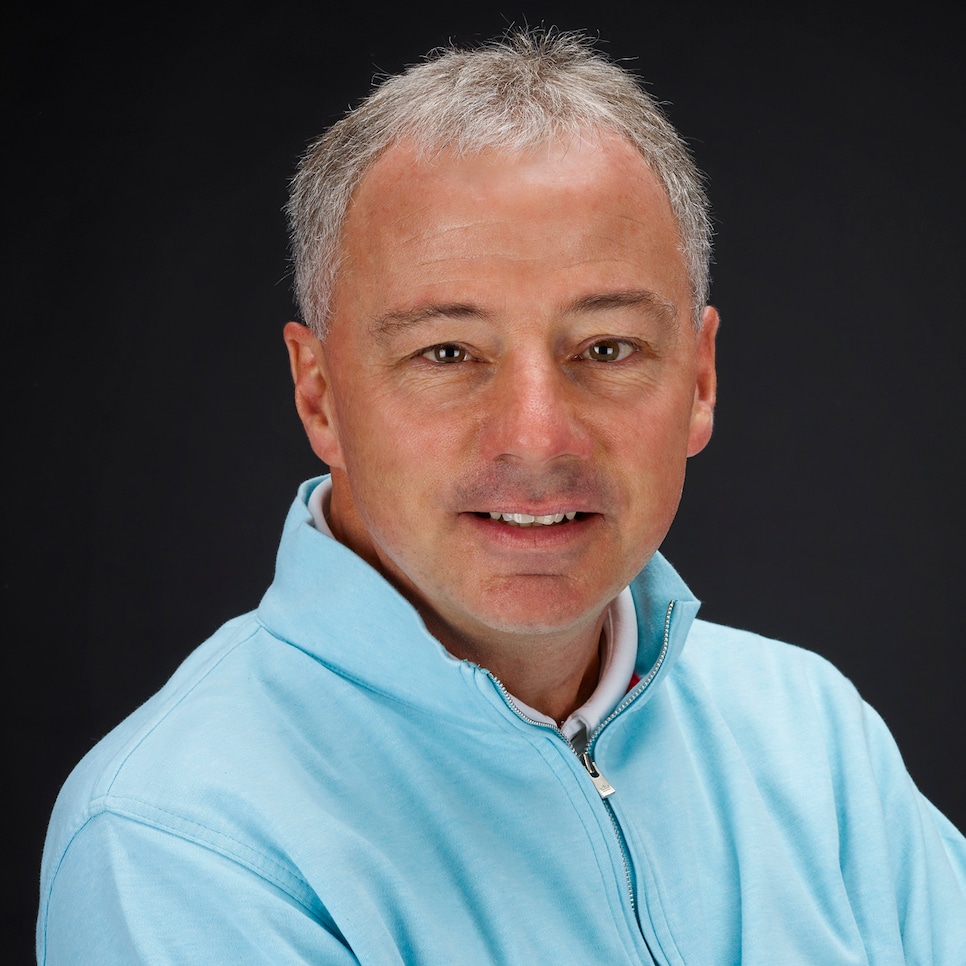 Callaway, whose putter brand Odyssey is the overwhelming No. 1 in putter sales according to Golf Datatech research, announced this morning it had acquired Toulon Design and named Sean Toulon the new general manager of Odyssey Golf and a senior vice president at Callaway Golf.
As a business filing, it might read like a typical big company acquiring an aspiring and intriguing small company to enhance its product range. In reality, Callaway's acquisition of the nascent premium milled putter company Toulon Design is probably a lot more about the company's front man than it is about the snazzy putters he and his team are creating.
Once one of Callaway's fiercest rivals, now Toulon will become one of its most passionate front men. It's a change no one, including Toulon, would have predicted, but it's one he's embraced as an opportunity of a lifetime.
"These calls just don't happen," Toulon told Golf Digest in a phone call. "Look, Odyssey's not broken, it's doing great. So there's a lot of responsibility in what do we do to take it from where it is today and really begin to redefine the category. What would that look like? I don't know what the answer is yet, but to dig in with a group of people that are really good and talented at what they do and new to me, that's super exciting."
Toulon spent the better part of the last quarter century as an integral part of the team at Callaway rival TaylorMade, ending his time there in 2015 as the company's executive vice president for product creation.
"Sean is one of the most experienced and knowledgeable leaders in the golf equipment industry, and we are excited to have him come aboard to help us continue to lead the putter category with great designs and the highest performing innovations," said Chip Brewer, Callaway's president and chief executive officer. "With today's announcement we fortify our position as the number one equipment company in golf and add valuable experience to our leadership team."
Toulon seemed downright giddy about the new opportunity. He comes to Callaway just a year after launching Toulon Design, a boutique putter brand offering custom milled designs. An industry veteran and former TaylorMade CEO Mark King's right-hand man, it was Toulon's vision for new products and his passion for the brand that helped the company reach industry dominance with record-setting sales year after year. Under King's and Toulon's leadership, TaylorMade sales surged from $349 million in 1999 to $1.7 billion in 2013.
In 2015, Toulon stepped away from TaylorMade to start his own putter company with his sons Joe and Tony and B.J. Taylor. The company developed CNC milled putters from a solid block of 303 stainless steel via a unique vacuum braising technique that allowed multiple options for matching head styles and hosel configurations.
According to Toulon, Toulon Design will remain intact under the Odyssey umbrella as the No. 1 putter brand's high-end sub-brand, perhaps labeled Toulon Design by Odyssey. Toulon said "building this thing through an individual or a personality is really an important part of" competing with industry giant Scotty Cameron at Titleist.
"When we started talking about it, there was a real opportunity to grow market share up there and to do that, there needed to be some sort of strategic acquisition and that's where I came in," Toulon said. "This is a pretty juicy part of the market now. High end, super premium whether it's putters or PXG or whatever it might be, there's a lot of attention there and the market is not that big. But there's going to be a lot of competition there, so I think it's going to be difficult.
"The goal is over time to dominate that just like they do the rest of the business. Why wouldn't you have that as a goal? The goal wouldn't be to be a strong No. 2. The goal would be to redefine the category."
Odyssey, the clear No. 1 putter brand in sales, sells nearly four of every 10 putters purchased in the U.S., and according to Callaway's 2015 annual report, the company generated $86.1 million in net sales. Odyssey-branded Toulon putters will likely be seen on the PGA Tour this fall, with a full line ready for launch at the 2017 PGA Merchandise Show.
But it's Toulon's presence at a company he once fought against tooth and nail that seems a remarkable golf industry transformation. Toulon says the opportunity gives him the rare chance to help a second company reach a new level of dominance.
"Chip said to me, 'You know I've been around a lot of people who have helped a company reach the pinnacle in its industry, but I'm stuck trying to find anybody who's really been able to do it for two.'
"That's really appealing to me. I love the people at TaylorMade, I have a lot of friends there and they're going to get through what they're going through. But to have the opportunity to help a team grow this thing to hopefully a place that's never been seen before, that's really appealing to me."
Toulon compared the situation at Callaway to where he saw TaylorMade in 2007 when "we felt the dream really had a chance at becoming reality and that was to be the best performance golf brand in the world, the biggest, the best, the most profitable."
"The turnaround at Callaway has taken hold and the momentum is there and there's an opportunity now to put your foot on the gas and take this thing to a place that very few companies could ever get to. To get a chance to lead Odyssey, and in the back part of my career for sure, well, I get a little emotional just thinking about it. It's an unbelievable opportunity, and I couldn't be more excited about it."