The Loop
Ex-LPGA head Carolyn Bivens a pet-therapy volunteer bringing cheer to cancer patients
A woman and her small dog Monster, a Havanese that she had rescued two years ago, came bounding into the Chao Cancer Center at the University of California Irvine one day and encountered a man there for treatment.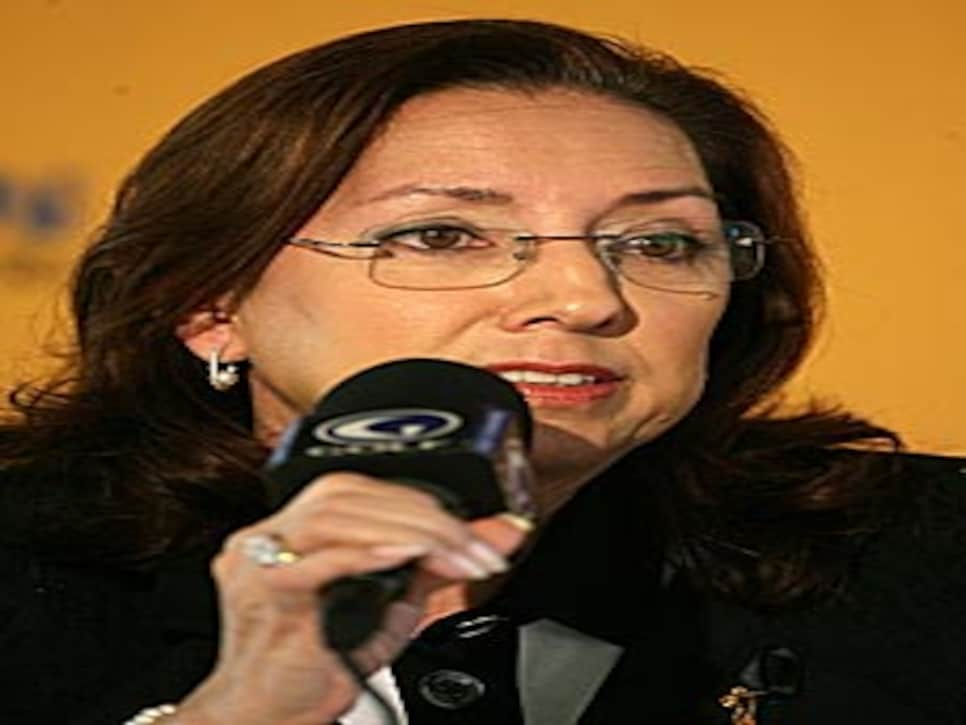 She introduced Monster to him, then introduced herself. He caught only her last name, Bivens. Pete Williams, 69, explained to her that he was undergoing treatment for squamous carcinoma, an aggressive form of skin cancer. She asked if he played golf.
"Yeah, I play about four times a week," Williams said. A lawyer who roomed with Roger Cleveland in college, Williams has been playing for more than 60 years and is a member of Virginia Country Club in Long Beach, Calif., where he often plays with PGA Tour player Paul Goydos.
Williams then asked the woman if she played golf. She used to play some, she said. Then she casually mentioned that she was the former commissioner of the LPGA.
"Carolyn Bivens. Oh my gosh, what an honor it is to meet you," Williams said.
Bivens, whose three-plus-year tenure as the LPGA commissioner was often controversial, now lives in Newport Beach, Calif., and is a pet therapy volunteer at the cancer center. Twice a week, she and Monster are there making their rounds.
Pet therapy was a perfect fit for both of them. For the better part of five years, Bivens had been volunteering her time to a variety of causes. She herself is a breast cancer survivor, having been diagnosed in 2011, and gone through surgery, treatment and therapy. Monster, meanwhile, "is a fluffy little thing, with gobs of personality," she said.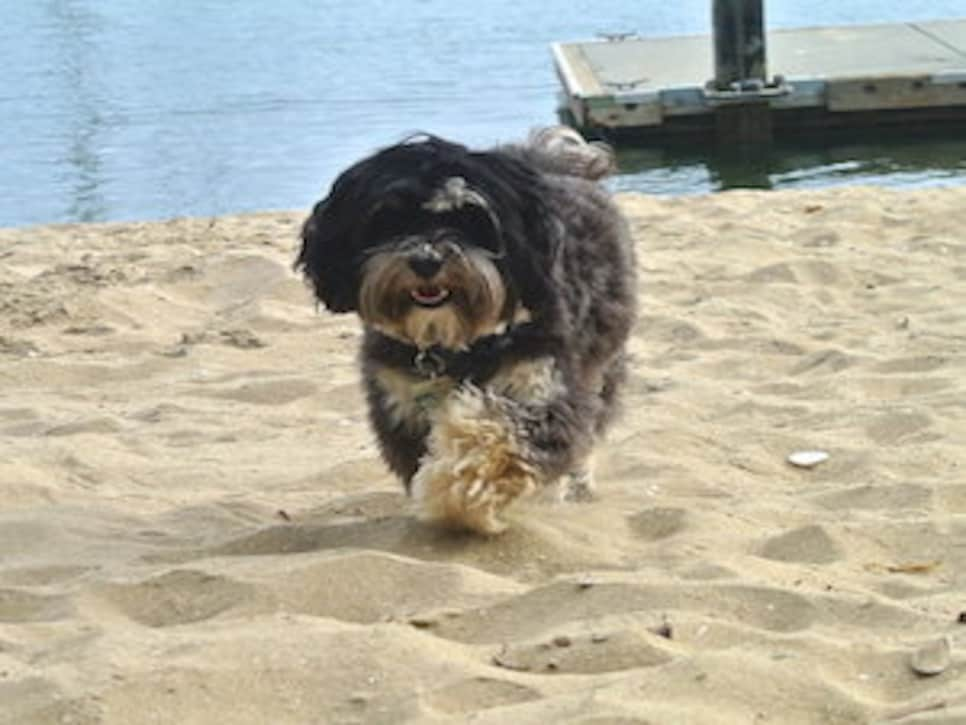 Her intention, following more than four months of training, was to work with kids. Then she was told that the cancer center at UC Irvine had a need in chemotherapy. "I'm comfortable there," she said, recalling her own experiences.
"The nurses and the doctors have incorporated Monster into some of the treatment, and sometimes will tip me off to a patient that really needs him, needs a diversion. He can count to five, though that means he's barking, so we don't do that too often. But he does a host of different things, depending on the need. We may just provide a sounding board."
Bivens calls it "the most rewarding thing I've ever done in my life. It is impossible to give more than you get. I've met some of the most courageous, remarkable, inspiring people, from all walks of life. This disease is very random. It strikes families in all forms. We've sat with people who are homeless and being treated and those who are among the wealthiest one percent."
Williams recently went to the cancer center for another round of chemotherapy and saw a group of sick patients in a ward. "There was Carolyn Bivens, talking to them, cheering them up," he said.
On her Twitter profile, Bivens cites her philosophy: "Much is expected from those to whom much has been given." Williams witnessed her putting her philosophy into practice.
"It was so interesting to me," he said. "She had some cancer herself and now she's spending many hours a week helping people. I know she had a controversial run with the LPGA, but there's always this thing called redemption. She turned out to be a really cool lady. Very nice and fun. She perks people up around the hospital. I'm going through my chemotherapy and she made me think I can beat this. She just made me feel better."