The Loop
Everyone's favorite first-tee announcer returns to promote NBC/Golf Channel's first year broadcasting the British Open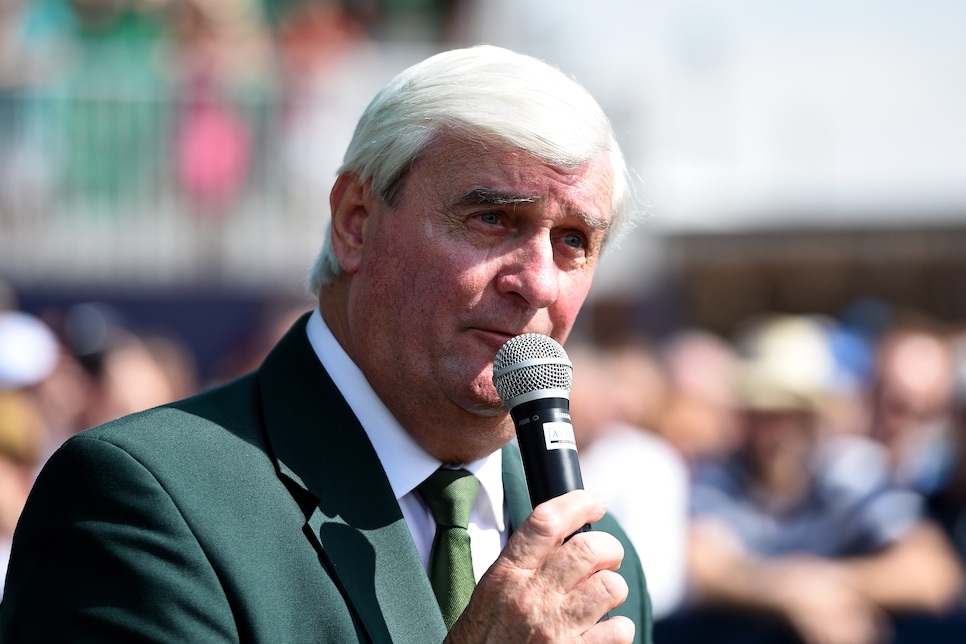 OK, so Ivor Robson is everyone's favorite first-tee announcer because he's probably the only first-tee announcer golf fans know. Still, the guy was an Open Championship institution until his retirement after 41 years at the conclusion of last year's tournament at St. Andrews.
But now he's back! Well, sort of.
Robson is the unmistakable voice accompanying the promo for NBC/Golf Channel's first year covering the event. Have a listen:
And here's a look back at the touching video the European Tour made for Robson (who will be replaced by David Lancaster and Matt Corker) last year of golfers, including Rory McIlroy and Lee Westwood, doing their best impersonations of him:
Back to this year's upcoming event, there will be approximately 50(!) hours of live coverage of next month's Open at Royal Troon between NBC and Golf Channel. That means fans are bound to hear even more of Robson's replacements.