The Loop
Every on putter switch for API win: "Pretty easy"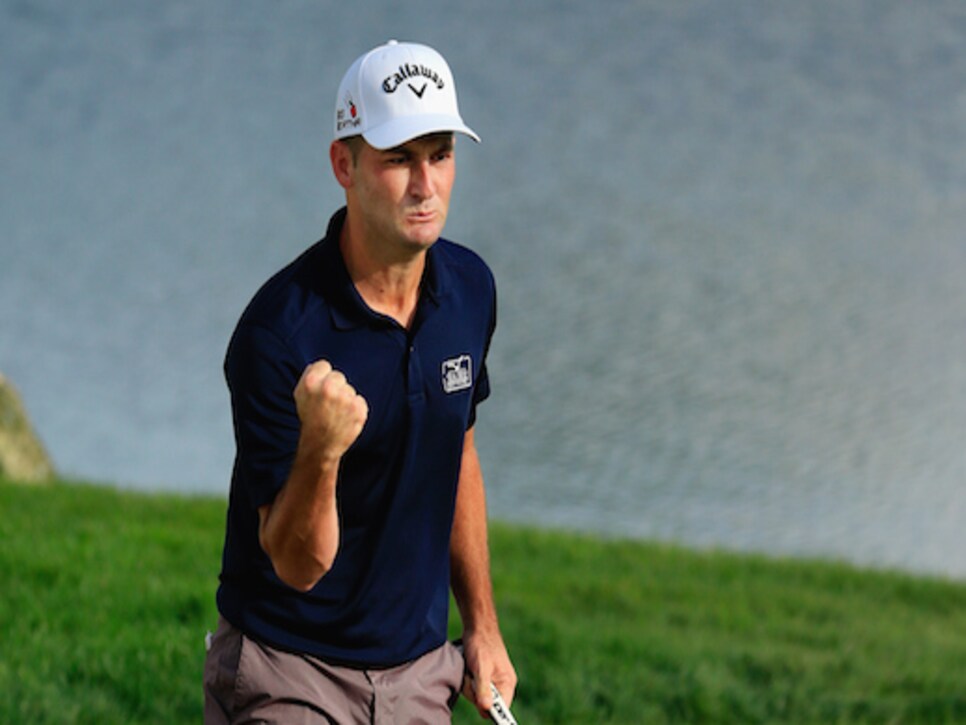 But the biggest reason might have been that he doesn't get too paranoid about his equipment.
Every switched from one Odyssey putter to another on Saturday night, and he went from three strokes behind to a one-shot victory, sealed with a 18-foot birdie on the 72nd hole to close out a final-round 66.
Every started the week with Odyssey's new Milled Collection, but made a change before the final round to an Odyssey Works Versa model he'd been playing coming into the week. Both putters were the same #9 shape, and both featured the same insert that fits a thin, high-friction steel strip within the company's polymer backing.
"I struggled a little bit coming in on Saturday, and even the ones I made I didn't feel that good standing over it," he said this afternoon by phone on his way to the airport and a flight to San Antonio for this week's Valero Open. "So I had the one that I'd been using in my locker and I went and grabbed it after the round on Saturday. It was a little lighter and I felt like it might be a little easier to release.
"I made a lot of putts, but you have to make putts on Sunday if you're going to win."
Every said he also worked on changing his setup a little bit while he was practicing Saturday night and Sunday before going out for the final round. He focused on keeping his eyeline more over the ball and relaxing so his head stayed more centered and level between his shoulders.
He made the switch to the Odyssey Milled Collection #9 early in the week when Odyssey tour rep Johnny Thompson showed one to him. Just like any golfer in a pro shop, he made a few with it, and "loved it right away."
"On Saturday, it really wasn't the putter it was me," Every said. "But it wasn't a big change, the exact same shape, but pretty easy. It wasn't like I was going from a mallet to a blade."
But wasn't he worried that making a change right before the final round might be playing with fire, that he might disturb some psychic balance between equipment and player?
"I'm sure there are guys on tour who are like that," he said, "but I'm just not that person."