The Loop
Shock absorbers for your irons
Ever thin a steel-shafted 3-iron on a 40-degree morning?
"That's exactly how we tested it," Kerim Kfuri, a partner in Shock Lock Sports, which has developed a vibration-damping device for irons. "Only we used stiff steel-shafted 1-iron on a 20-degree day."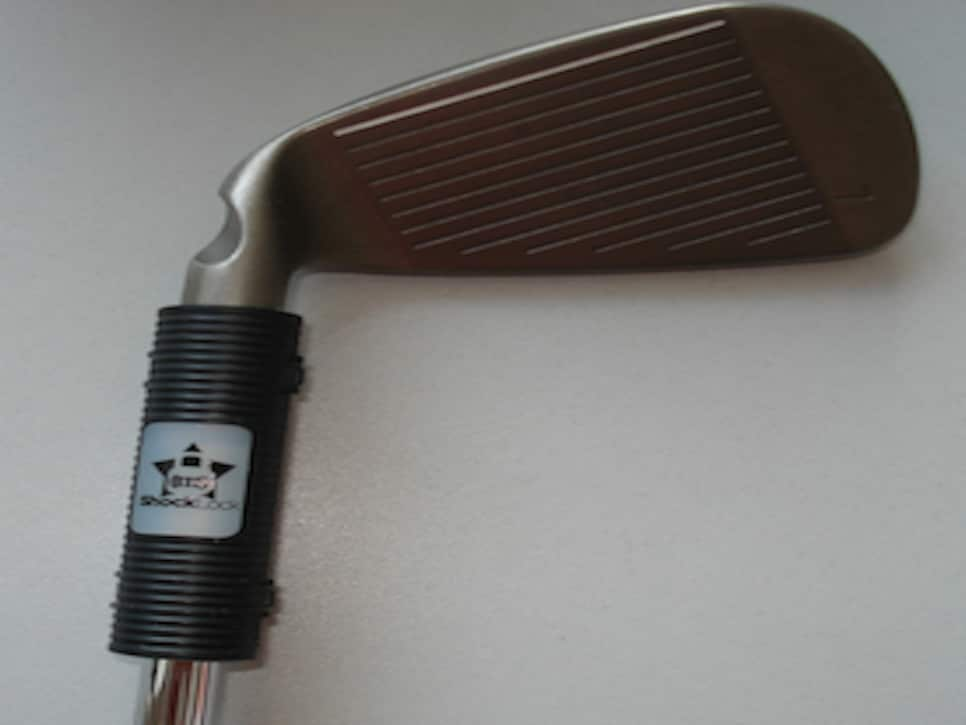 The Shock Lock comes with eight pieces (for $40) that easily attach to your irons for the purpose of absorbing vibration that comes with off-center hits.
"It's really a unique piece for amateurs who mis-hit the ball on the toe or heel, or for cold weather, or those who play a lot and might have arthritis issues," Kfuri said.
The pieces are light -- about nine grams, Kfuri said -- but enough to alter the swingweight of clubs, for those interested, by 4 1/2 points, according to Tom Wishon of Tom Wishon Golf Technology.