The Loop
Even when the stakes are low, the 18th is a knee-knocker
JOHNS CREEK, Ga. - Five, six hours before the leaders came to the diabolical 18th hole of this PGA Championship, Sean O'Hair faced a decision there that tests a player's intelligence, skill, and experience. Also, his guts.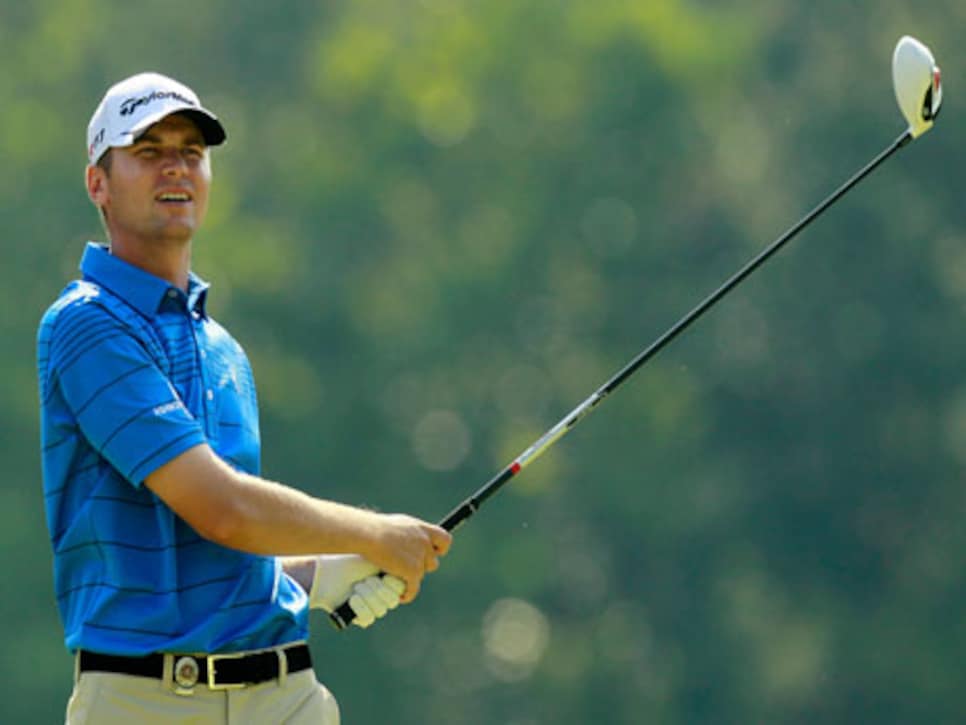 (Photo by Kevin C. Cox/Getty Images)
From an awkward stance in the right rough, downhill some, the ball half-settled in Bermuda rough, 180 yards to the green, over water, into a palpable breeze -- go or no go?
Nothing much was at stake for O'Hair, a four-time winner on the PGA Tour, a way-back also-ran this week. Still, he had attacked the hole -- playing 471 yards Sunday -- with a driver off the tee that left his ball on that slope between right-side bunkers.
Clearly, he wanted to hit the thing. He hadn't used driver to create a lay-up situation. His playing partner, Shaun Micheel, did that with a 5-wood off the tee. So O'Hair conferred with caddie Brian Smith. "What we got?" O'Hair said.
"One-eighty," Smith said.
With a 7-iron in hand, O'Hair made three practice swings, testing his balance.
"Can you get it up from there?" Smith said.
He moved to the ball and set the 7-iron into the Bermuda. No sooner did he do that, though, than he backed off. He smiled sheepishly and traded the stick for a lob wedge. With a good third to eight feet, O'Hair made his par the hard way.
But what, say, if he had been the tournament leader and needed a three to win?
Would he have gone with the awkward-lie, out-of-rough 7-iron into the wind over
Without hesitation, O'Hair said, "Of course."
Five, six hours later, people with a lot at stake would be asked the same gut-check question.