The Loop
Even Simpson is surprised by U.S. Open win
SAN FRANCISCO -- As he waited in the locker room, Webb Simpson tried to distract himself. He and his wife, Dowd, watched videos of their son on Dowd's phone. He tried to ignore the camera pointed right at him, tried to avoid the players hovering over his shoulder. And he tried not to think about how the events playing out on the TV in front of him might alter his life forever.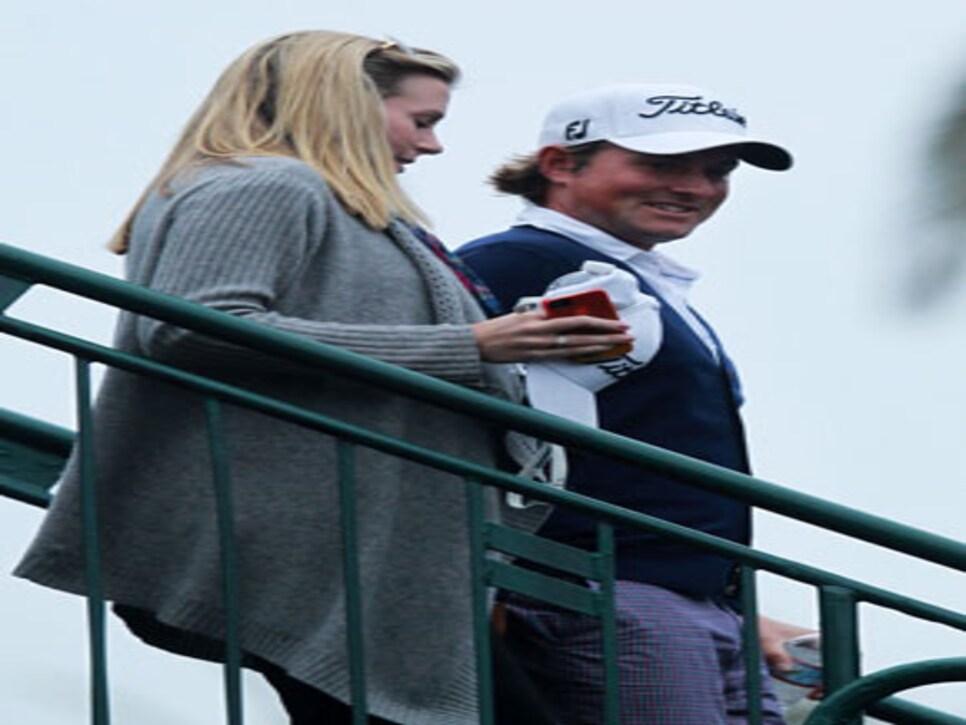 Within minutes, that transformation was complete. A skulled bunker shot by Jim Furyk. A missed downhill birdie putt by Graeme McDowell. And just like that, a guy who never led the U.S. Open outright until he had already finished was now its champion.
In an era of surprise winners in golf, the 26-year-old Simpson doesn't completely fit that definition. A standout at Wake Forest, he won his first two events on the PGA Tour last year and finished second in the FedEx Cup standings. Still, he had been immersed in a sluggish start to this year, even missing his last two cuts. And while he certainly hoped for this sort of result eventually, he didn't see it coming just yet.
"If I was honest with you I believed in myself I could win a major, but maybe not so soon," Simpson said. "This is my fourth or fifth major. And I just gained all the respect for the guys who have won multiple majors, because it's so hard to do. The level of pressure is so much greater than a regular event."
Somehow, though, Simpson handled that pressure better than everyone else. Six shots off the lead after his fifth hole, he embarked on a string of three-straight birdies, with one-putts on six-straight holes. He said he tried to avoid looking at leader boards throughout his round, but he sensed enough to know his final hole was for more than a decent paycheck. It was there that Simpson hit the best chip off his life. Tied for the lead at the time, and with his ball in a funky lie in the greenside rough, his chip to three feet set up a closing par and a final-round 68.
That's when the waiting began. With Dowd by his side, Simpson took the outright lead when Furyk bogeyed the par-5 16th, then was assured the win when both Furyk and McDowell's birdie attempts on 18 missed.
"I was so nervous all day, but especially there at the end," Simpson said. "Even when I was done I was nervous. I wanted to go some place quiet with (Dowd)."
The quiet didn't last. When Simpson was assured the Open, making him the ninth-straight first-time major winner, he was ushered quickly to attend to his post-round duties. By the time he sat down in an interview chair, he took time to scan his phone. He might not have looked at a leader board, but he knew exactly where he stood now.
"I have 135 texts as of five minutes ago," Simpson said with a smile. "I was just thumbing through them trying to see all the congratulations."