The Loop
Even NASA recognizes Jimmy Walker's talent
You know that Jimmy Walker is a rising star, already the winner of two PGA Tour events in the 2014 season, including a victory in the Sony Open in Hawaii on Sunday.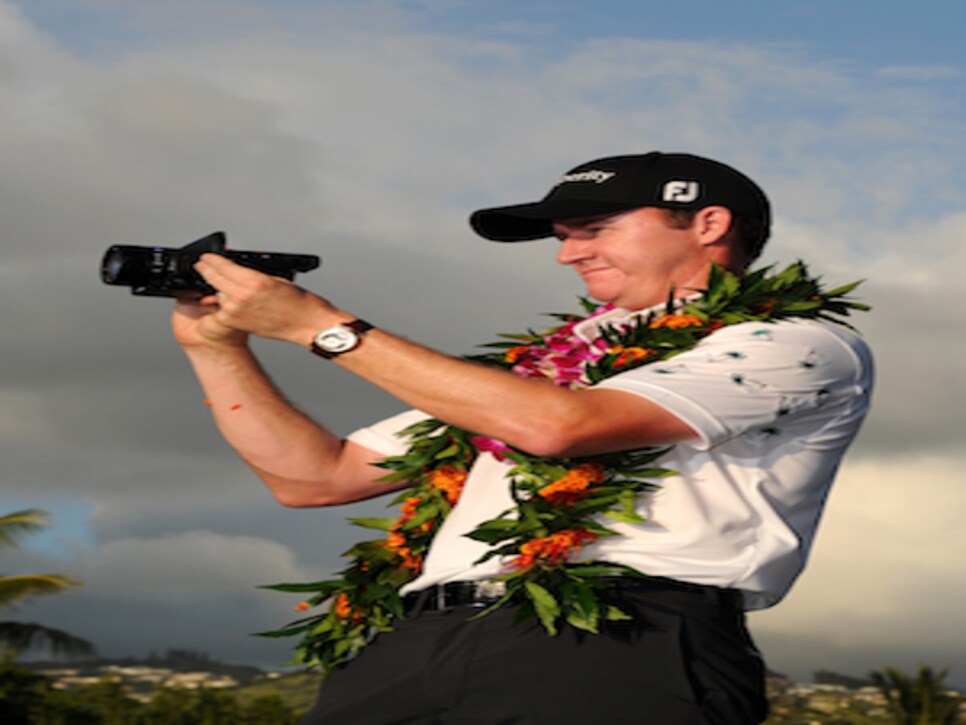 Here's something you may not know about him: He is an astrophotographer and an accomplished one.
Walker, 34, has his equipment -- telescope, camera and computer -- set up with New Mexico Skies Remote Telescope Hosting in Mayfield, N.M, elevation 7,300 feet, allowing him to remotely operate the telescope and take photographs via a computer or even a smart phone.
And, no, in the photo here, that's not the camera he uses for his astrophotography. That's the Sony video camera he received in addition to $1,008,000 for winning the Sony Open in Hawaii.