News
Even Bryson is 'shocked' by how big Bryson has become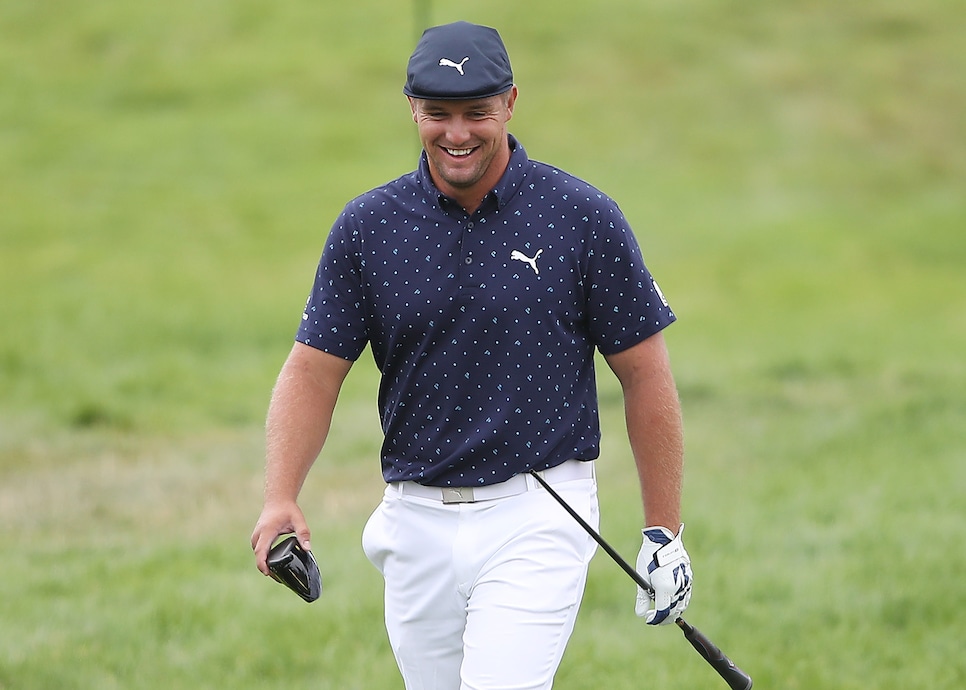 Bryson DeChambeau's physical transformation—a 40-pound weight gain to add distance—has been startling. Even, it turns out, to Bryson DeChambeau..
"I do remember a faint Bryson, a small, faint image of Bryson back in the day," he said at TPC Boston, where The Northern Trust, the first leg of the FedEx Cup Playoffs begins on Thursday. "I was looking at an Instagram post of mine [from] five years ago now, when I just turned professional. I went to the Bahamas and had my shirt off and I can't believe how skinny I was back then. I thought I was pretty ripped and jacked back then. No, definitely not.
"I saw a few pictures and it shocked me how different it is."
The results have been, too.
In 13 worldwide starts this year, DeChambeau has finished eighth or better nine times, which included a win at last month's Rocket Mortgage Classic. Then two weeks ago he tied for fourth at the PGA Championship. It was easily the 26-year-old's best result in the dozen major championships he's played as a professional, besting his previous best finish of T-15 at the 2016 U.S. Open at Oakmont.
It was also the first major championship that he'd played with his new physique.
"I was excited it could hold up under major championship conditions," said DeChambeau, who leads the tour in driving distance at 323.9 yards. "There's a lot more pressure and more things going on, and for my body to respond in an even better fashion than I had previously done in my past experiences was amazing and it was very validating that I could perform at this level with my new body."
It doesn't sound like he's done adding size or going after even more distance, either.
Last week during practice DeChambeau said he got his 6-iron swing speed up to 112 mph with a ball speed of 160 mph.
"I don't know where the limit is on this," he said. "I'm excited about that because I keep looking forward to each and every day to go down this rabbit hole to see how far I can go."