The Loop
Europeans sound off on American fans: Behavior has been poor, crossed the line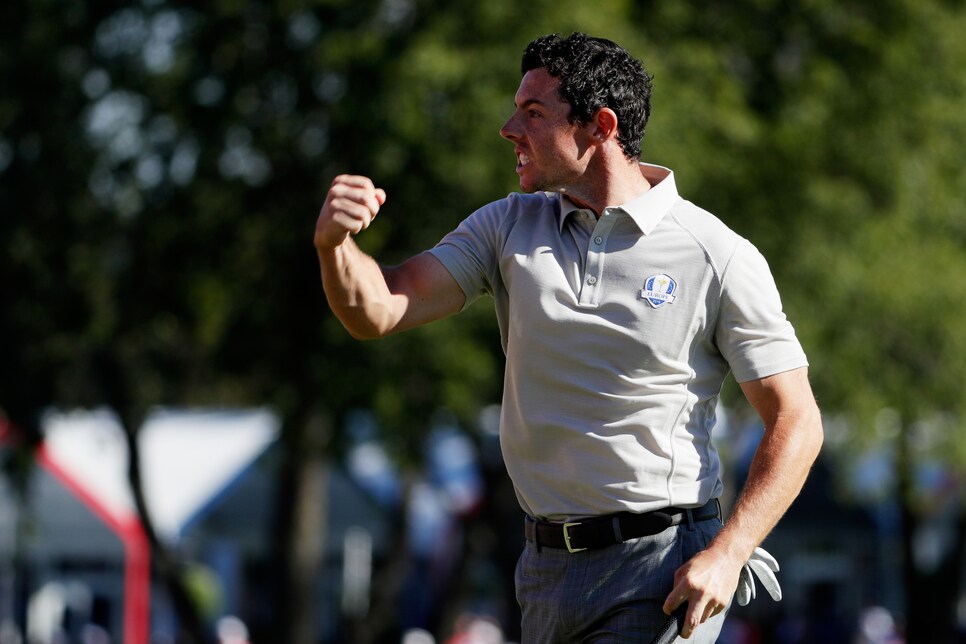 The phenomenal play from both sides at the 2016 Ryder Cup has taken a back seat to the crowd's unruly conduct. And the Europeans sound like they've had enough of it.
On Saturday night, multiple members of the Euro squad aired their feelings on the American-based gallery, and they didn't hold back in their assessments.
"They have been quite poor. I'm not going to lie," said Sergio Garcia after losing his second match of the weekend. "Obviously it's unfortunate because I think that 85 percent of the people are great and I love playing in America. My girlfriend is American. But that 15 percent that is really bad, it makes them look bad. And I feel ashamed for my girlfriend, because I know how bad she feels when she hears all the things, but it is what it is. It's as simple as that."
Rory McIlroy, who's turned in a marvelous performance through two days in Minnesota, has been the target of multiple insults.
"I think there's been some boundaries over stepped on, not on my side, anyway, I don't think," McIlroy said. "It's been a tough crowd."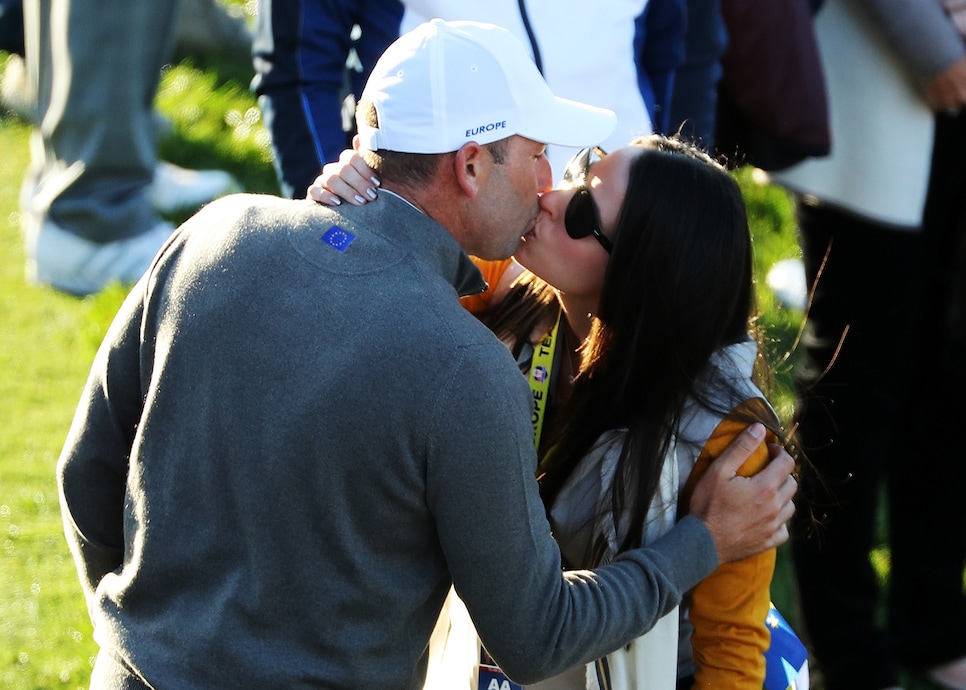 David Cannon/Getty Images
During Saturday's matches, McIlroy was entangled in an altercation with a fan who yelled expletives in his direction.
"Someone just said a few derogatory things I thought was out of line," McIlroy explained. "Tried to get him removed. I'm not sure if he was removed or not."
Justin Rose, who saw plenty of raucous reactions stemming from his pairing with Patrick Reed and Jordan Spieth, didn't seem amused by the crowd's theatrics, either.
"I'm going to skip that question I think," the gold medalist replied in response to his thoughts on the fans. "Obviously it was loud; it was fun. 90 percent of it is fun, and I'll just leave it at that."
For his part, Darren Clarke tried to downplay the atmosphere, saying it was what he expected.
"It's just The Ryder Cup and people are exuberant and enjoying themselves," the European captain remarked. "It's just part of the whole Ryder Cup thing. I'm sure that everybody will do their best to deal with it and people just seemed to enjoy themselves a little bit too much at times."