Wrong place, wrong time
This European Tour pro hit his swing coach in head with an errant shot while in contention on Sunday
Through three days at the 2021 BMW PGA Championship, Francesco Laporta could do no wrong. The 30-year-old Italian shot rounds of 68-65-69 to grab the 54-hole lead at Wentworth, where he was in position to win his first European Tour title. But on Sunday it was an errant shot that wound up defining his week—and bloodying his swing coach.
Laporta was having a disappointing final round when a wild approach shot on the 13th hole struck Pietro Consenza in the side of his head. Fortunately, Consenza wasn't seriously injured, but it created a pretty gruesome scene: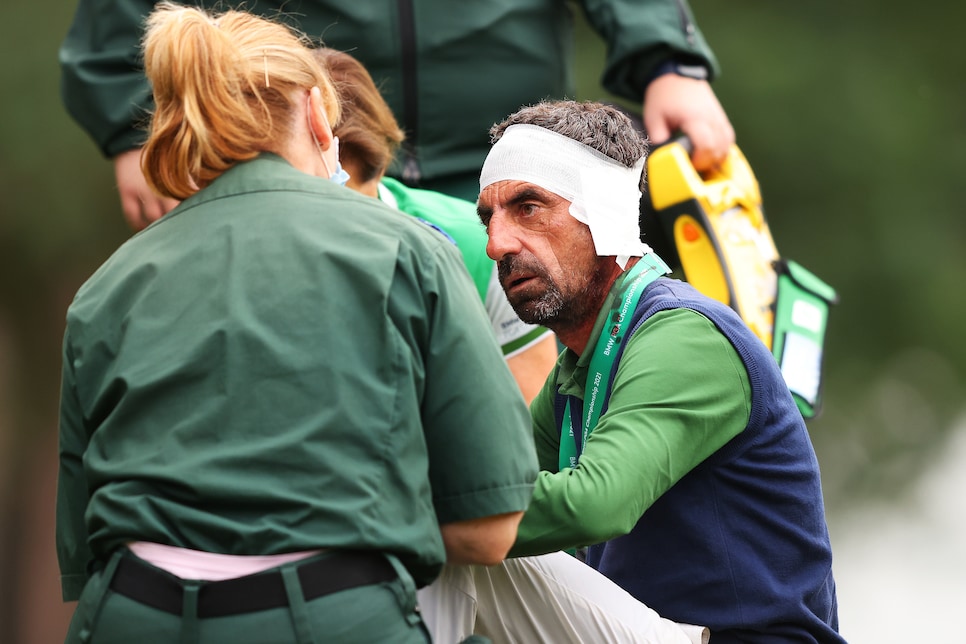 Somehow, Laporta was able to save par on the hole and birdie the next. Even more amazing? Consenza stuck around to watch his golfer play the rest of his round: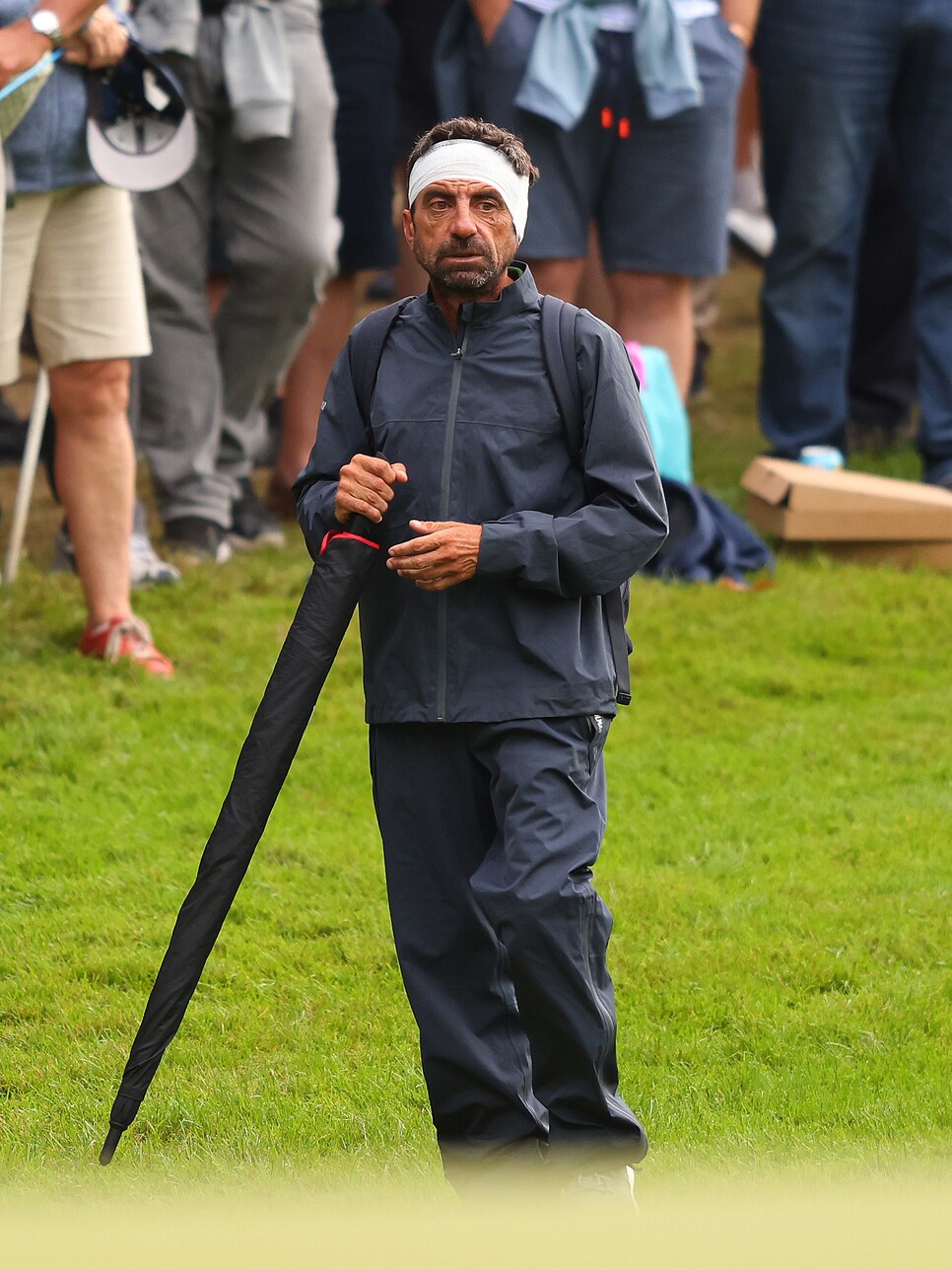 Posting a two-under 70 in the final group normally wouldn't seem too disappointing, but Laporta was the only player who finished in the top 13 to not shoot 68 or better. He finished in a tie for sixth place, three shots behind winner Billy Horschel.
The better news, of course, is that his coach finished the day on his feet.