The Loop
European Tour ponders six-hole format with shot clock, music
Stories of interest you might have missed…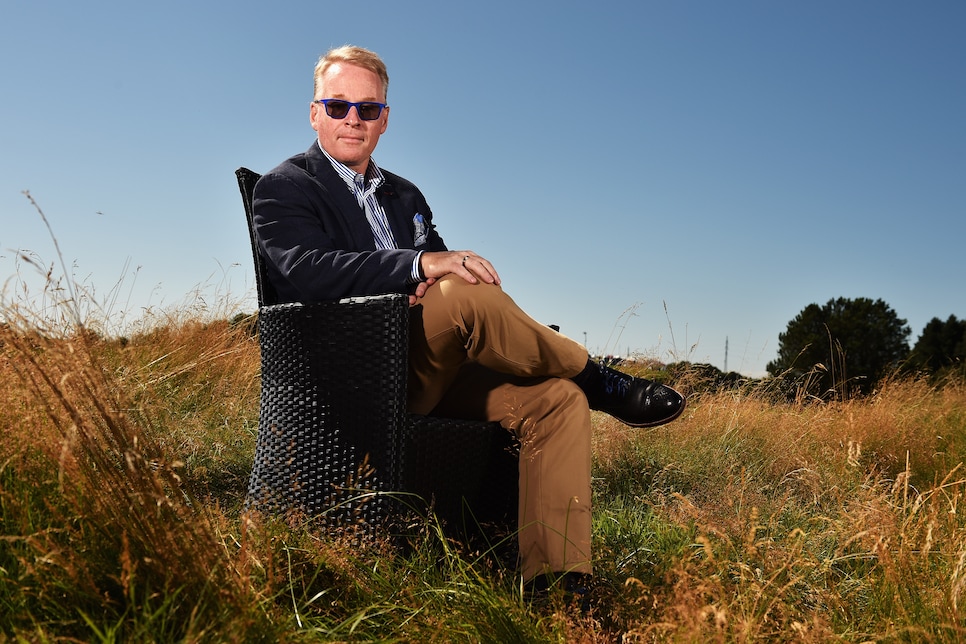 "The European Tour is set to revolutionise golf with a radical new format, played over just six holes and featuring time limits for shots, music and 'different' clothing…The theory goes that these additions will help attract more young players and boost TV audience figures," Chris Cutmore writes in the Daily Mail.
"If you're not prepared to change, you're not prepared to be innovative, if you're not prepared to actually take chances, then sports will fall behind," Keith Pelley, European Tour chief executive, said. "Yes, there'd be a shot clock. Yes, there'd be music and players would probably be dressed a bit differently. Maybe they'd only play with five or seven clubs."
Van de Velde: 'I am at peace with what happened'
Jean Van de Velde returned to the scene of the crime earlier this week, the 18th hole at Carnoustie, where he ignominiously made a triple bogey when a double bogey would have won him the British Open.
"[T]he bald facts of the story do not begin to do justice to 20 minutes of mayhem which featured Van de Velde's ball bouncing off the grandstands, the man himself standing up to his ankles in water in a ditch and with BBC commentator Peter Alliss bellowing down his microphone: 'He's gone ga-ga,'" James Corrigan of the Telegraph writes.
Yet Van de Velde has never been haunted by it. "I am at peace with what happened – I have been for a very long time," he said. "You know, it did take me a few days to find my sleep again after that Sunday, due to the stress, the adrenalin, the rush, trying to analyse it or whatever. But after that, I have never once woken up in a cold sweat and it has never given me difficulty finding sleep. Ever."