The Loop
European Ryder Cup player Rafael Cabrera Bello not happy getting bumped from first class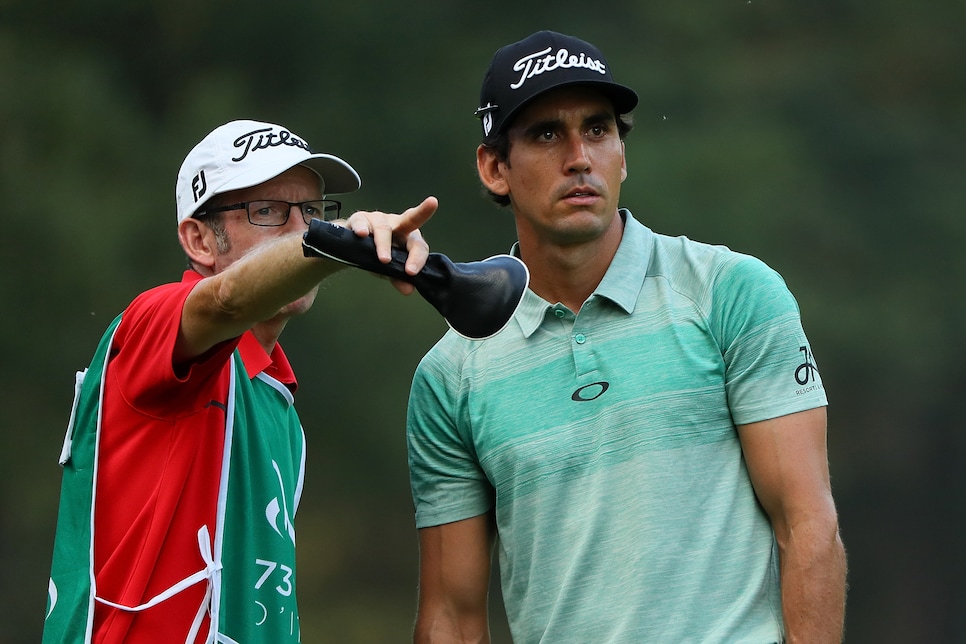 Europe's Ryder Cup defense got off to a shaky start on Thursday, when one of its players, Rafael Cabrera Bello, took several shots before even arriving in the States.
Cabrera Bello's target was British Airways. He got bumped from first class to coach on his flight to the U.S., then got a window seat without a window. Fortunately, Twitter exists for just such occasions, and Bello did not disappoint.
We're curious, though, as to why he made it a point to alert his teammate Lee Westwood. Maybe he has connections?
Cabrera Bello continued for another seven Tweets:
And we all remember how that Ryder Cup turned out, don't we Ben Crenshaw?