The Loop
Euro Tour's shotgun start on Friday: Should the PGA Tour similarly get more creative?
Stories of interest you might have missed…
Weather issues caused the European Tour to use a shotgun start in the second round of the Portugal Masters, which gave ESPN's Jason Sobel pause to wonder why the PGA Tour doesn't occasionally get more creative. "It's a brilliant move by the Euro Tour, which has always been more aggressive than its PGA Tour counterpart in offering creative ways to complete its events. Just three years ago, the Nelson Mandela Championship was played as a par-65 on a course shortened by 1,600 yards because of heavy rains…I've often wondered why major televised golf tours don't sporadically offer a shotgun start, simply for the fan experience," he writes.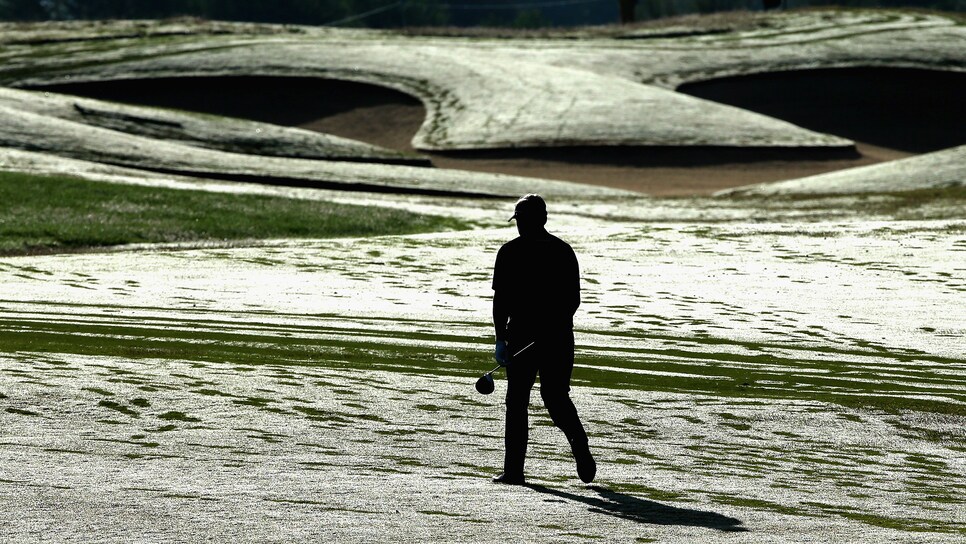 It's hard to tell where one golf season ends and another begins, or why certain players turn up where. "Rory McIlroy is playing in something called the Frys.Com Open this week. Not because he wants to steal a march on Jordan Spieth…He is playing because he played in Turkey three years ago," James Corrigan of the Telegraph writes. "Welcome to the complexities and perversities of big-time golf, where 2016 will, in fact, begin; where the off‑season has lasted all of 12 days." His conclusion: "Professional golf needs an overlord, someone to step back and consider the effects of burnout, both from a playing and commercial perspective."
"Two years ago, Michael Kim was the consensus college player of the year at Cal…but his decision to turn pro after his sophomore season still seemed curious - he was rail-thin and didn't hit the ball especially far. Maybe he knew what he was doing," Ron Kroichick of the San Francisco Chronicle writes. "Kim, 22, earned his way onto the PGA Tour by finishing 13th on last season's Web.com Tour money list. Now, in his first event as a member of the 'big tour,' Kim finds himself on the leaderboard at this week's Frys.com Open in Napa."
Scott Stallings, a three-time winner on the PGA Tour, returned from a three-month drug suspension for inadvertently taking an over-the-counter supplement that is banned by the PGA Tour. He never failed a drug test and had taken the substance for lingering fatigue. "Obviously that situation was ridiculous," Stallings said. "But it definitely gave me a new perspective. I never took golf for granted, but I don't think I realized how much I really truly love it out here and I want to have an opportunity to be out here for a long time." Bob Harig has the story at ESPN.com.