News
Euro Tour announces BMW PGA will move from May to September to avoid scheduling conflict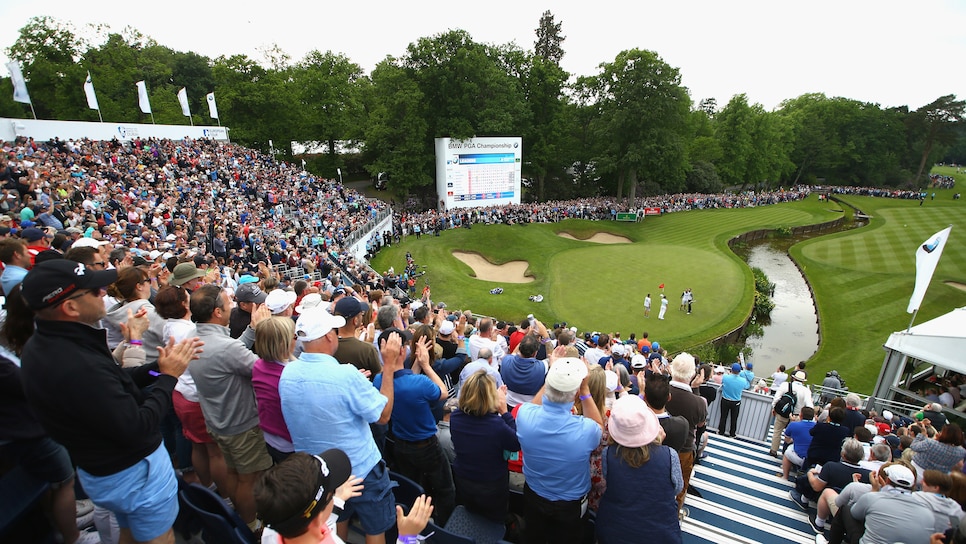 When one thing changes (or two) everything changes. In the immediate wake of the PGA Championship moving to May, starting in 2019, and so nudging the Players into March, the European Tour announced on Tuesday that the BMW PGA Championship will shift from its traditional May date to September in two years time.
No specific date was released for the 2019 BMW, but the change was hardly unexpected. With the European Tour's flagship event adjacent to the likes of the Memorial Tournament and the Players, recent fields at Wentworth's West course just outside London already had been missing one or two star names. Given that, similarly competing with a major championship for player's time was always going to be a non-starter for European Tour chief executive Keith Pelley.
"Significant changes to the global golfing calendar have given us the opportunity to move the BMW PGA Championship to a more favorable date from 2019 onwards," Pelley said in a release. "Wentworth Club is an iconic location in the realm of British sport, and the BMW PGA Championship is always hugely popular with the public, as was seen in May when it launched our Rolex Series with 110,000 spectators in attendance over the course of the week. This is a new chapter for the event, but we expect similar interest in the autumn, as was shown historically by the World Match Play Championship when it was played at Wentworth Club at that time of the year."
Further changes to the European Tour schedule in reaction to events across the Atlantic are inevitable and will, in many ways, be beneficial to the Old World circuit. Should, for example, the 2019 PGA Tour season end around Labor Day in early September, there will be plenty of opportunity for America's marquee players to join the European Tour and participate in its lucrative playoff events that climax to the "Race To Dubai."
Throw all of the above together, mix well and the long-anticipated but much-doubted evolution of a "World Tour" may be closer than many imagine.