LPGA Tour
Eun-Hee Ji wins Bank of Hope LPGA Match Play, securing the last spot in the U.S. Women's Open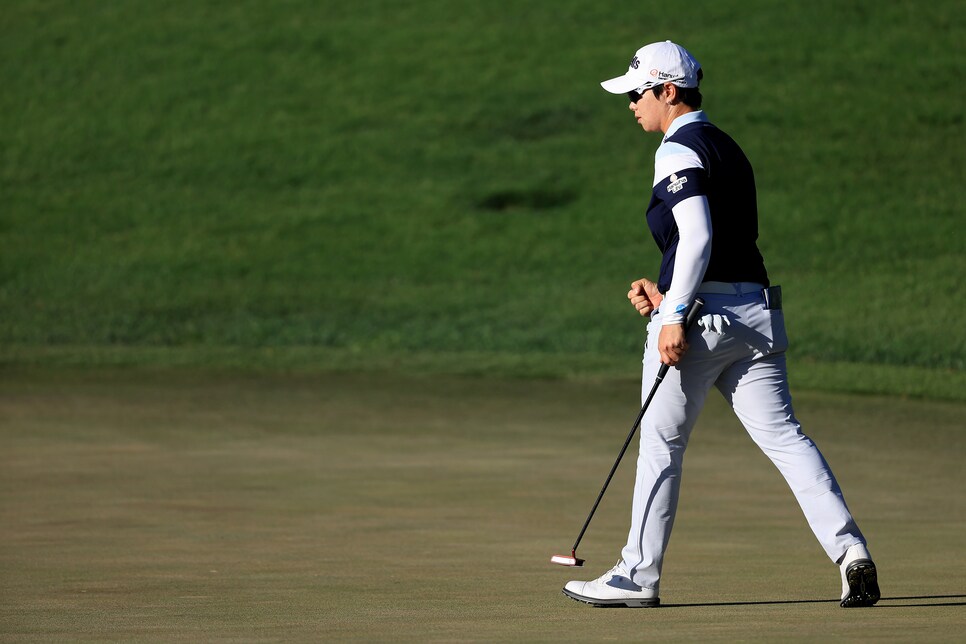 If you're lucky enough to win a U.S. Women's Open, as Eun-Hee Ji was in 2009 at Saucon Valley, you lay claim to the trophy, the paycheck and the fulfillment of a dream. You also get one notable perk: a 10-year exemption into the major. At the time, 10 years probably seems like an eternity. But eventually time runs out. To compete in 2020 and 2021, Ji, a 36-year-old from South Korea, had to go through qualifying. And a week out from the 2022 championship, she still wasn't in the field. Her only option if she somehow hoped to be playing next week at Pine Needles was to win the Bank of Hope LPGA Match Play and earn the exemption that comes with the title.
Incredibly, that's what Ji did it.
Playing in seven matches over five days at Shadow Creek Golf Club outside Las Vegas, Ji went 6-0-1 to win the event, her sixth LPGA Tour victory.
On Friday evening, Ji needed to win the last two holes of her third and final group-play match with Kelly Tan to advance to the weekend and the Round of 16. Her putter delivered, and she entered the weekend beaming at the prospect of getting to play in the U.S. Women's Open again.
Furue is an LPGA rookie from Japan, 14 years younger than Ji. Neither was more than 1 up until the 12th hole. The two went back and forth, highlighted at the ninth with Ji holing out for eagle. At one point, the pair had gone six holes without a halve. They got to the par-5 16th, and Ji's putter came through again. Her clutch par putt won her the hole and the match, finishing three up with two to play.
The format of this event is greuling. Over the course of five days, the eventual winner plays seven matches. Ji felt the effects of her efforts. After the round, she talked about an aching back and general exhaustion, but she smiled as she spoke about the struggle to keep going. Ji knows to enjoy the winner's circle, because she's seen how hard it can be to get there. After her 2009 U.S. Women's Open win, she was winless until 2017. Now, she's the oldest South Korean woman to win on the LPGA Tour, and she's headed back to the U.S. Women's Open.
As for her major-week plans, she said: "Get there, rest first, and then see the course and then just do the same thing as this week."
Exhaustion is worth it when it earns you the chance at winning another major.