News
Masters 2017: Ernie Els shoots 78 in what might be his farewell to the Masters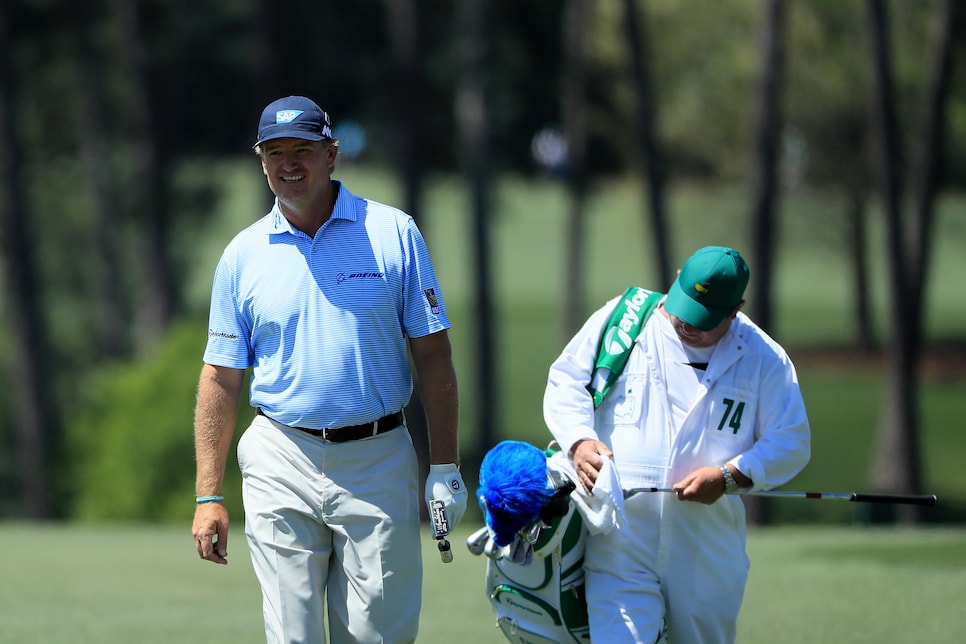 AUGUSTA, Ga. -- Ernie Els finished his 23rd career Masters on Sunday. It was also likely his last.
Playing in the final year of a five-year exemption for winning the 2012 British Open, it would take winning a PGA Tour event or resurgence at another major for the 47-year-old him to qualify in the future.
"I obviously didn't play good again," said Els, who shot 78 to end his week at 20-over 308. "But it's nice to go around again.
"If I played better, I think it would have been a different feeling. But it was a good weekend, beautiful weather and nice to play four rounds."
The Masters was never easy on The Big Easy.
Sure, there were a half-dozen top 10s for Ernie Els, but it was a pair of difficult runner-up finishes that stand out.
The first was in 2000, where he entered the weekend a stroke off the lead only to shoot 74 in the third round and eventually finished three back of Vijay Singh.
Four years later, Els, playing in the third-to-last group, posted a 67 to take the clubhouse lead at eight-under. Then Phil Mickelson, in the final pairing that afternoon, drained an 18-footer for birdie on the last to win by one.
But there were plenty of happy memories, too, for the two-time U.S. and British Open champion.
"I think the very first time was very, very special in 1994," he said. "I played with Ben Crenshaw that year. I played with Jose Maria in the third round that year. He went on to win. So, that was a great time."
Augusta National is close to his heart as well, even if he never slipped on a green jacket.
"Just being here, it's just a special feeling," he said. "The guys in the locker room are still the same guys and the members I've met here through the years are the same people and they run an amazing event. So it's just been a special, special time."