The Loop
Ernie Els REALLY wanted playing partner Phil Mickelson to make history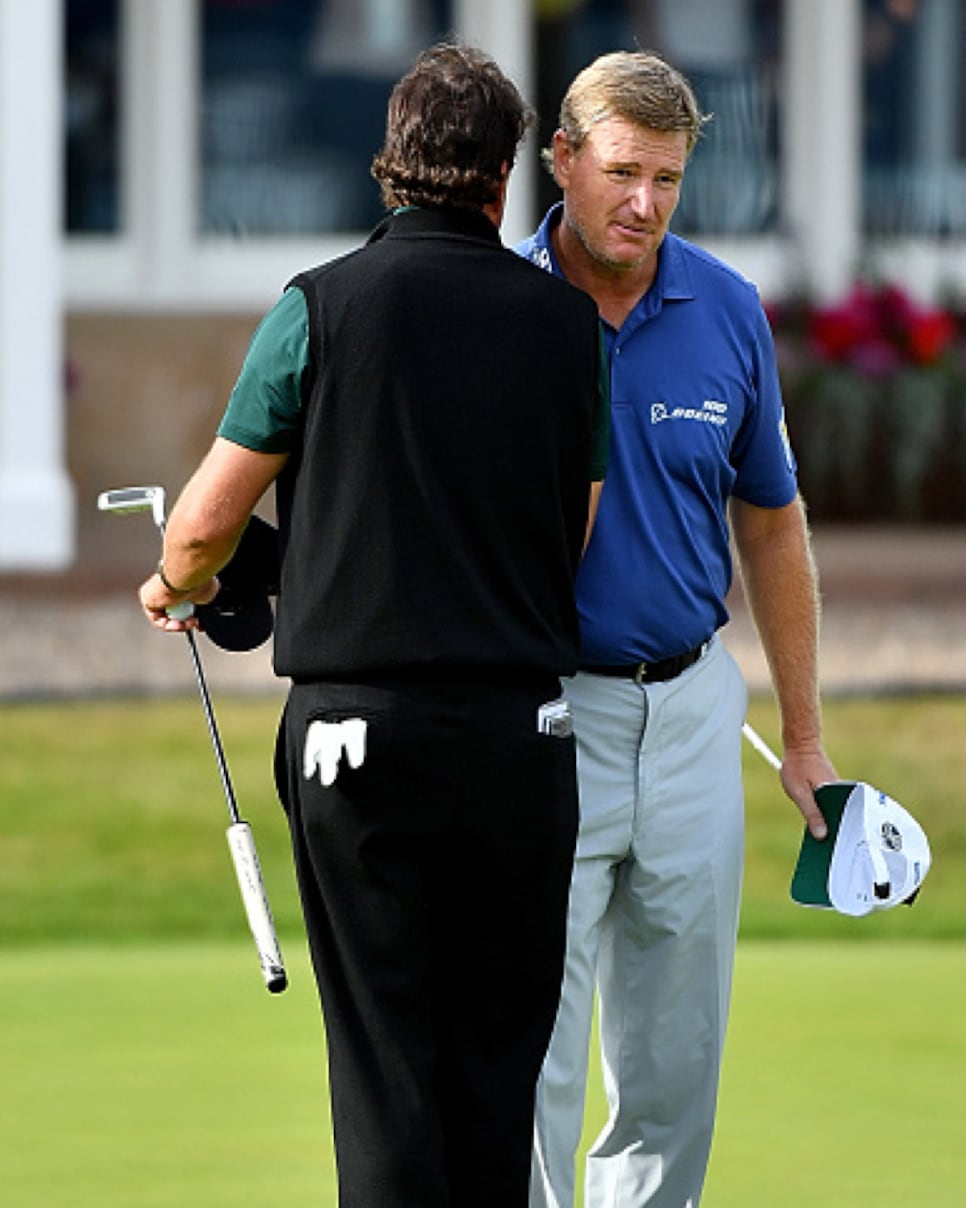 TROON, Scotland -- Courteous playing partner. Golf historian. Cheerleader. Ernie Els played all of those roles on Thursday at the 145th Open Championship.
With Phil Mickelson needing a birdie on Royal Troon's 18th hole to shoot the first 62 in major championship history, it was Els, a longtime friend and opponent, who provided some last-minute words of encouragement.
"We chatted about it on 18 when we came down the fairway," Els said. "I said, 'C'mon, buddy. You've got to make this putt for 62. Other guys have tried, and he said, 'Absolutely.'"
As we all know, Mickelson didn't make the putt, coming agonizingly close. For both himself and Els.
"I just feel for him," Els said. "On 18, I was so sure he was going to make that putt and shoot 62. I mean, he couldn't hit a better putt. The thing was going right to left all the way with no speed, so it's incredible it didn't go in."
When the two -- along with Lee Westwood -- reached the green, Els offered to putt first, despite being closer.
"How many times are you going to have a chance to shoot a 62 in a major? I just felt I'd let him have the stage," said Els, who described Mickelson's performance as the best round of links golf he'd ever seen. "I said, 'Let me go. You take your time.' And he said, 'You sure? You sure?' And I said, 'Yeah, make some history today.' He hit the best putt he could."