News
Ernie Els' nephew, Jovan Rebula, becomes first South African to win the British Amateur since 1966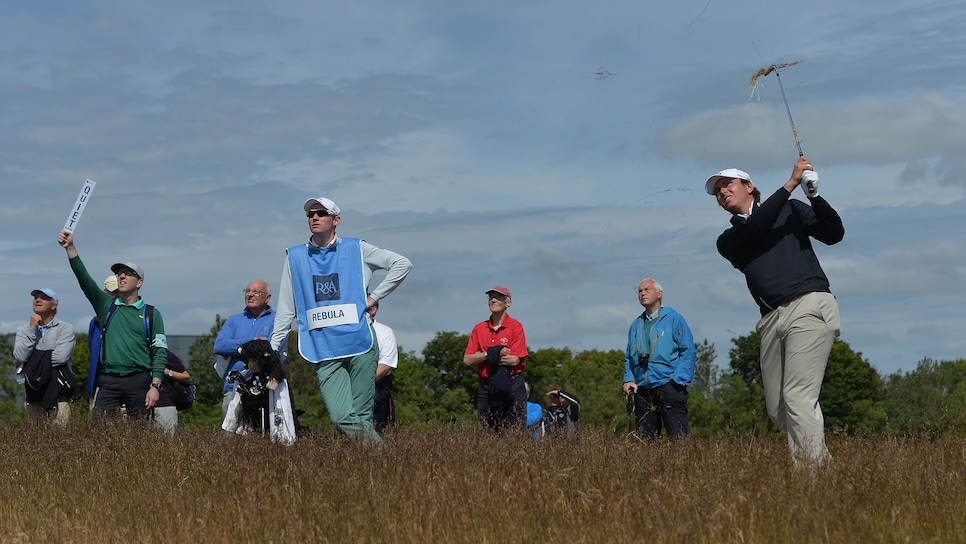 For the first time in more than half a century, a South African has won the British Amateur championship. Fifty-two years after Bobby Cole lifted the now 123-year-old trophy at Carnoustie, Jovan Rebula's 3-and-2 victory over Irishman Robin Dawson in the 36-hole final at Royal Aberdeen guaranteed the 20-year-old Springbok a place in the next month's Open Championship, as well as trips to the 2019 Masters and U.S Open.
Even more special is the fact that the new champion's uncle, a fellow by the name of Ernie Els, will join him in the first of those events, coincidentally at Carnoustie. So Rebula will have no problem finding someone to play with on practice days.
But all of that is for the future. At the end of a grueling week on Scotland's bracing northeast coast, Rebula's smoothly rhythmic action—eerily reminiscent of his mother's brother—was perhaps the key factor in outlasting Dawson. The Irish stroke-play champion from Tramore, whose pace of play borders on glacial, was only 1 down at lunch but his flurry of poor shots on the Balgownie Links' brutally difficult front-nine proved to be the turning point in the match.
Four dropped shots and a concession at the fifth hole, the match's 23rd, left Dawson 5-down after 27 holes, a load that initially looked to be too much to carry against such a consistent opponent. Hang on though. As ever in match play, there was time for nerves to kick in. Rebula stumbled first at the 13th and 14th. On both greens he missed putts from short range, the second of which was for the match. A bladed greenside bunker shot then gifted the 15th to Dawson. Five-over par for those three holes, Rebula was back to only 3-up. Suddenly, it was all getting a little bit edgy.
But not disastrous. One hole later, it was over, the 377-yard 16th halved in par 4s.
"I'm very happy and very pleased with myself, the way I handled myself this week," Rebula said. "I've really been playing solid and haven't made many mistakes. It's a huge honor for me to call myself the Amateur champion. It's something out of this world.
"Being 5-up through 27 holes it's always difficult when you've got such a margin because you don't know if you should put your foot on the pedal or on the brake. I didn't make it as easy as I thought it would but at the end of the day to just get the job done is all that you need."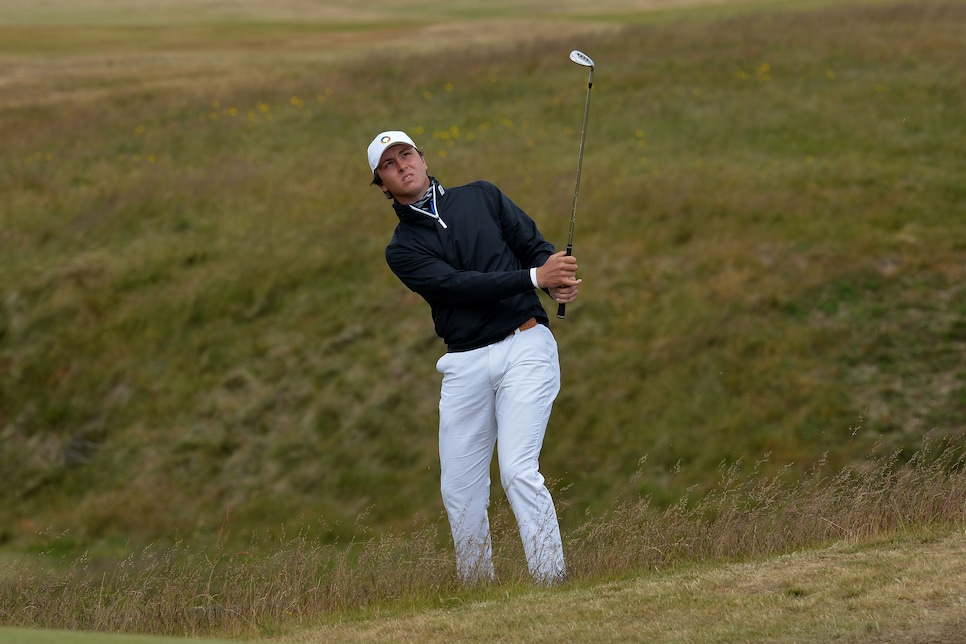 Still, those late struggles were far from unusual for Rebula en route to the biggest victory in his fledgling career. After qualifying for match play in reasonably comfortable fashion—his 144 aggregate in stroke-play qualifying was three shots inside the "top-64 and ties" cutline—the Auburn University student was taken at least as far as the 17th green in all of his matches before he beat Englishman Mitch Waite, 6 and 4, in the semifinals on Friday.
Not surprisingly, there were final words for Uncle Ernie, who also participated in an Amateur final back in 1988 at Royal Porthcawl. But only as a losing caddie for fellow South African, Ben Fouchee. So not quite the same as lifting the historic trophy.
"We have a very tight relationship," said Rebula of Els. "He's always motivating me. He just said go out and have some fun and grab the opportunity with both hands. You've got this opportunity only once and it will open doors for you. He's awesome. Just a great human being."