The Loop
Ernie Els may have found fix for yippy putting stroke
DUBAI -- It's not a subject any golfer wants to talk about, but Ernie Els has never been just any golfer. Speaking of the well-publicized putting yips that bedeviled his play throughout 2015 – videos of the four-time major champion twitching tiny putts wide of the hole have more than once gone viral over the last 12 months – Els was in a remarkably positive mood as he prepared for this week's Dubai Desert Classic, a tournament he has won three times and where he is a remarkable 172 under par for 52 rounds played over the Majlis course.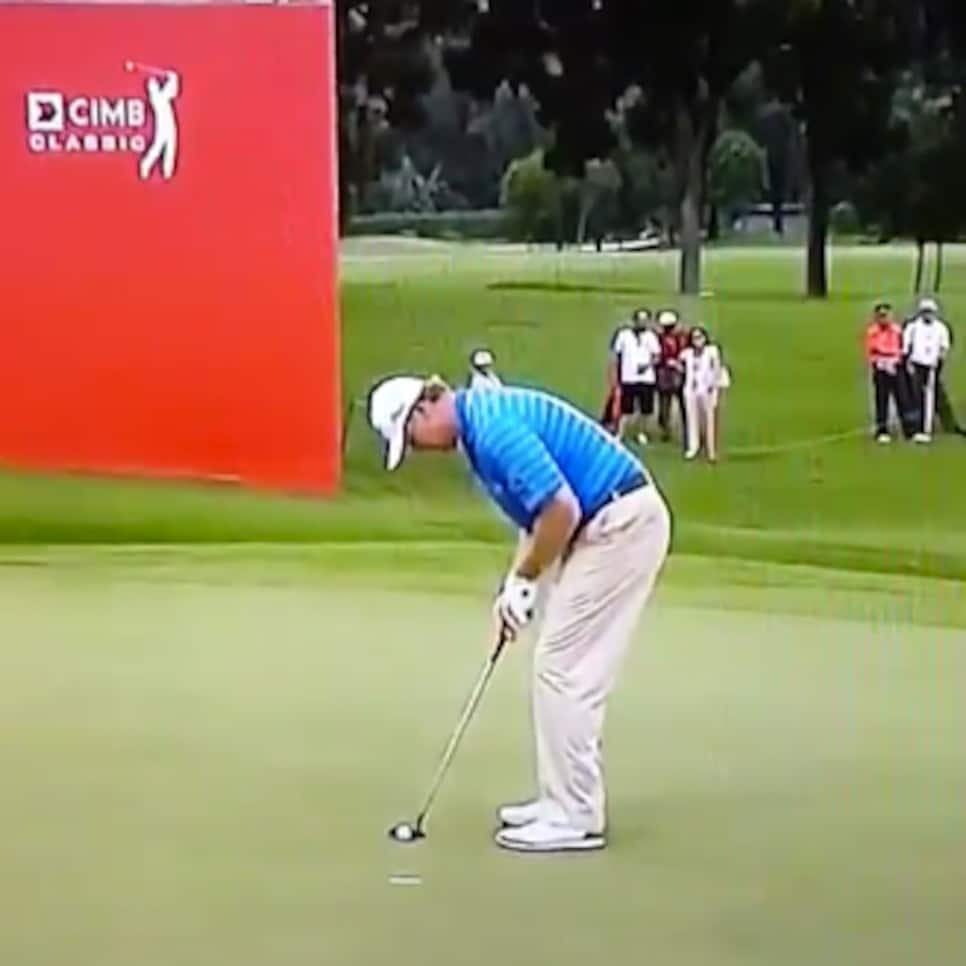 "I had a really tough time last year," admitted the 46-year-old South African. "I've had some bad years but that was probably the worst. It was all on the greens and it was getting into my head. In the first round of the South African Open last month I was missing from 18-inches or even a foot. So I had to try something different."
That difference has come in a switch to a cross-handed grip on the club that has been his nemesis. And improvement has not been slow in coming. Last week at the Qatar Masters, Els had a 100-percent success rate from inside five feet.
"I feel a lot more comfortable now," he continued. "My scores haven't yet really shown it yet [he finished T-29 last week in Qatar], but I feel like things are coming around. I should have done something earlier, of course, but we sportsmen are quite hard-headed people. A lot of my friends and my father were telling me to make a change, and I was like, 'No, no.'
"Eventually though, I had to do something. So I went with the new grip in the second round of the SA Open. Right away it started to feel a bit more stable. Now it's feeling very normal. I'm looking forward to this year, especially the U.S. Open at Oakmont where I won in 1994. I'd love to make a bit of noise this year as much as I can."