The Loop
Ernie Els has a blunt response regarding flak for playing with President Trump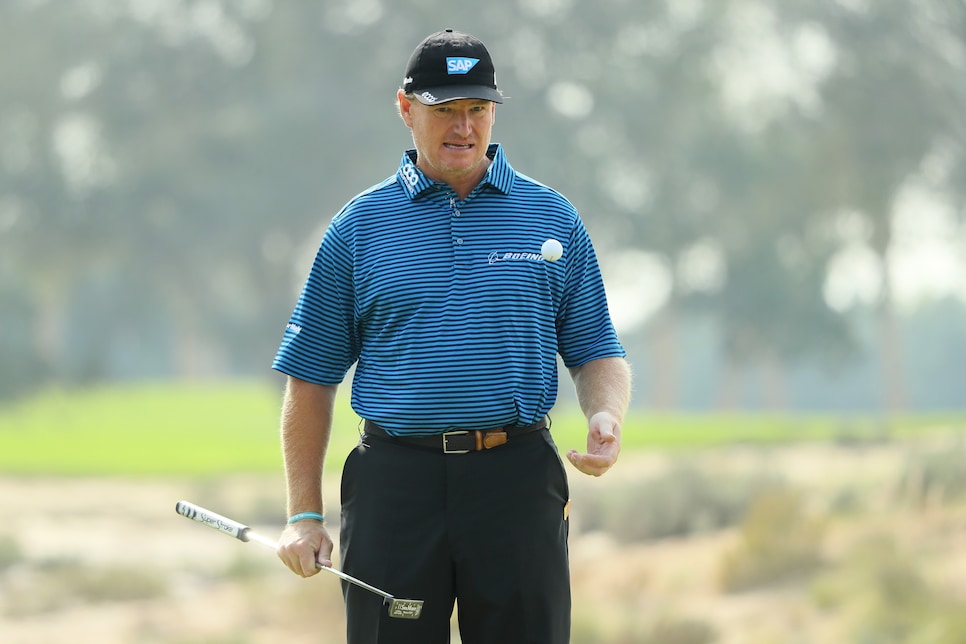 Ernie Els earned the nickname "Big Easy" for his smooth, effortless swing, along with his easy-going demeanor. But don't let that disposition fool you. The South African can bust chops with the best of them. A sentiment his fellow tour pros are finding out this week in Los Angeles.
Playing at the Genesis Open at Riviera, Els caught some heat for dropping out of the AT&T Pebble Beach Pro-Am with a neck injury, only to be seen over the weekend playing with President Donald Trump and Japanese Prime Minister Shinzo Abe. Given Trump's divisive nature, Els' counterparts gave him some flak. According to the Wall Street Journal's Brian Costa, Els was having none of it.
"A lot of my own friends were not for him," Els said to the WSJ. "They kind of needled me a little bit, saying I was a suck-up. I just said, 'Go eff yourself. I played with the president and you haven't.' You can't please everybody."
Els said he played out of respect for the office, and offered positive reviews of the POTUS.
"President Trump is a golfer," Els said. "He swings the golf club properly, hits iron shots properly. He's a proper golfer. The Japanese PM plays a different kind of game. He's more of a little clipper. He flicks the ball a little bit."
The four-time major winner remarked the round never got political. "It was just golf and a good time."
Els will make his 2017 PGA Tour debut on Thursday, playing with Kevin Na and Aaron Baddeley.