The Loop
Ernie Els made a fan's week by signing a tattoo of Ernie Els
How far would you go to pay homage to your favorite golfer? How about a tattoo? And not just any tattoo. A LARGE tattoo. On your leg. Would you do it?
One man at this week's BMW Championship did just that and the subject of the skin art seems just as surprising. Ernie Els? Yep, apparently the world's biggest Ernie Els fan resides in Denver -- or at least, is there this week for the third leg of the FedEx Cup Playoffs at Cherry Hills.
And that guy must be thrilled because on Wednesday, Els signed the likeness of himself. We're going to guess the fan won't be taking a shower for awhile.
Els' swing coach, Claude Harmon, shared the touching/odd moment on Twitter: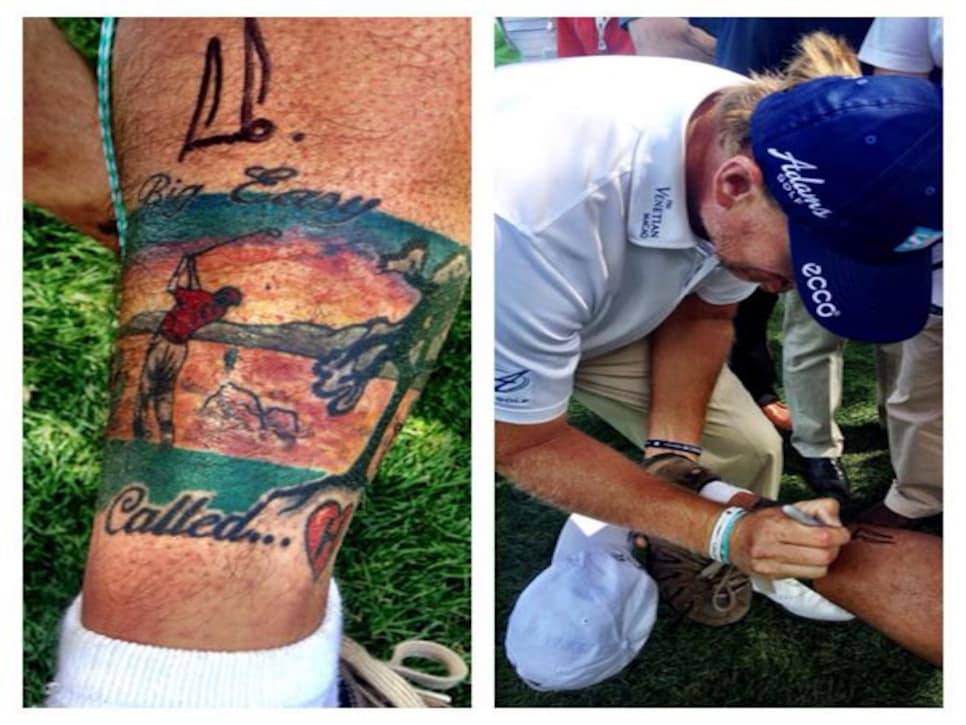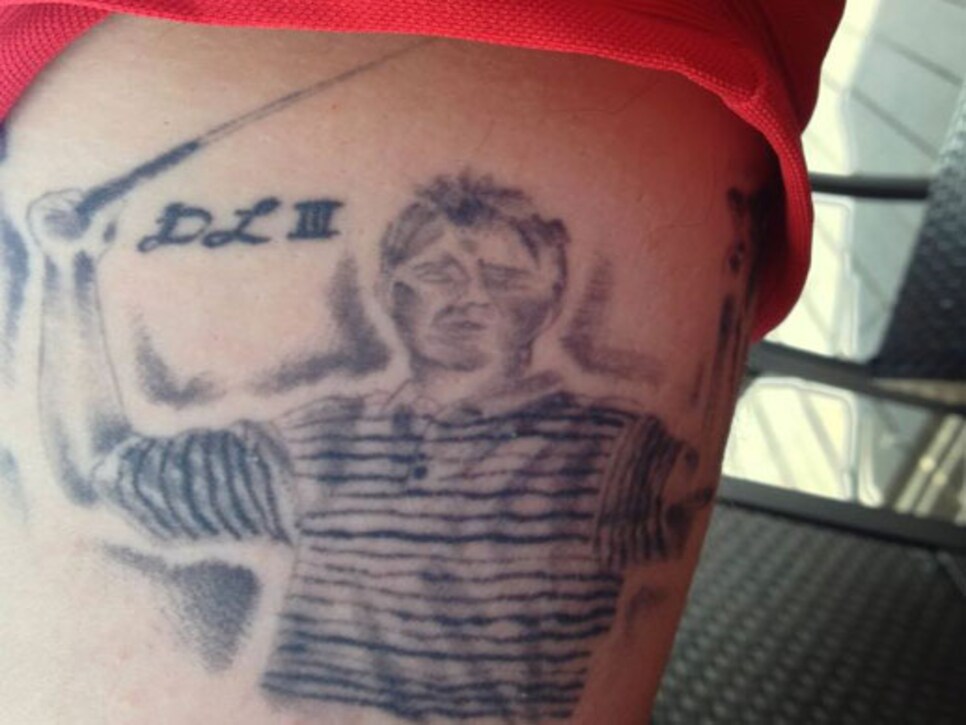 Can anyone out there top that? We'd love to see it.