News
Ernie Els: Blame schedule, not players, for Arnold Palmer Invitational no-shows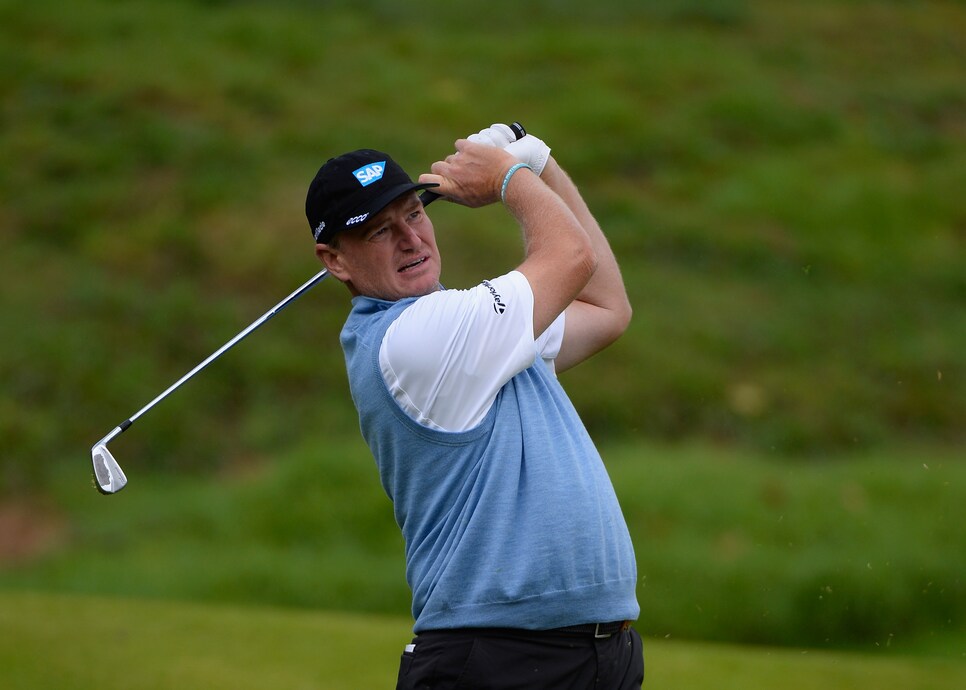 Despite the accolades that rolled in following his death, many looked at this year's Arnold Palmer Invitational as the tour's unofficial tribute to the King. But with the entry deadline days away, only 10 of the world's top 25 players are scheduled to compete. Among those not playing are Dustin Johnson, Jordan Spieth, Phil Mickelson, Adam Scott, and Justin Thomas (although Thomas said he cannot attend due to a friend's wedding). As former FedEx Cup champ Billy Horschel summed up, it's a disappointment showing, and one that's called the tournament's long-term viability into question.
However, as Ernie Els pointed out to the Golf Channel at the Valspar Championship, blame the tour schedule, not the players, for the API no-shows.
"The purse is up, but then the tour has put in a World Golf Championship event last week, and guys need to rest," Els told Will Gray at Innisbrook. "Then there's a WGC event after API, and then two weeks later you've got the Masters. So all of a sudden, you've got all these big events, and if they don't play the world events then all hell breaks loose."
To Els, a simple move in the schedule could adjust this issue, which isn't out of the question: the API was played in February for 16 years and made a March appearance in 2015.
"We all absolutely respect what Mr. Palmer did, but I get the guys that just can't play that week," Els continued. "You've got certain priorities that you have to try to meet, and some of the guys just can't do that. So you've got to take that for what it is. It's no disrespect to Mr. Palmer."
Els, who received his first invitation directly from Palmer in 1993, will be making his 22nd appearance at Bay Hill.