News
Ernie Els almost DQ'd due to flat tire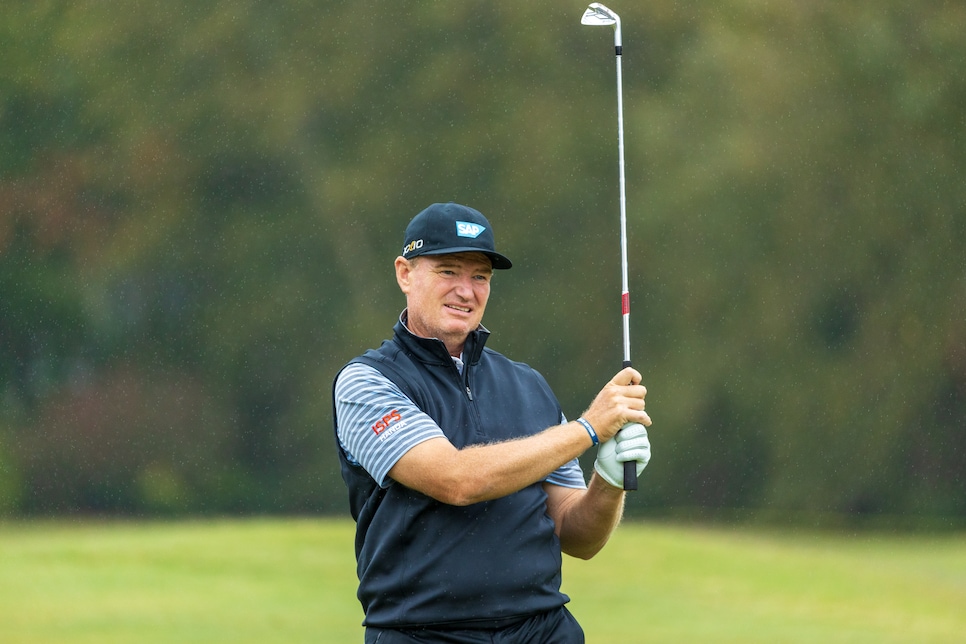 Nothing can slow down Ernie Els on the senior circuit. Including a flat tire.
Els has been on fire in his freshman campaign on the PGA Tour Champions, winning twice and posting nine top 10s in 11 appearances this year to lead the tour in earnings. That hot streak was almost doused, however, by a faulty wheel on Els' way to the TimberTech Championship pro-am at Broken Sound Club in Boca Raton, Fla., on Thursday.
Per tour rules, a player is disqualified from the tournament if he misses the pro-am—a rule that famously knocked out Jim Furyk of the 2010 Barclays—forcing Els in scramble mode.
"I started making calls right away, let's put it that way," Els told the Palm Beach Post. "I heard the car hit something and all of a sudden the alarms started going off."
A DQ would have been an extra blow, as this week is a bit of a home game for Els, who lives in Palm Beach Gardens. Luckily for the 51-year-old, a tournament official came to pick him up and get him to the course before missing his tee time.
"Fortunately, I was coming down early to have breakfast beforehand, so I had extra time," Els said.