News
Erin Hills, its neighboring basilica and the priest who is rooting for Jordan Spieth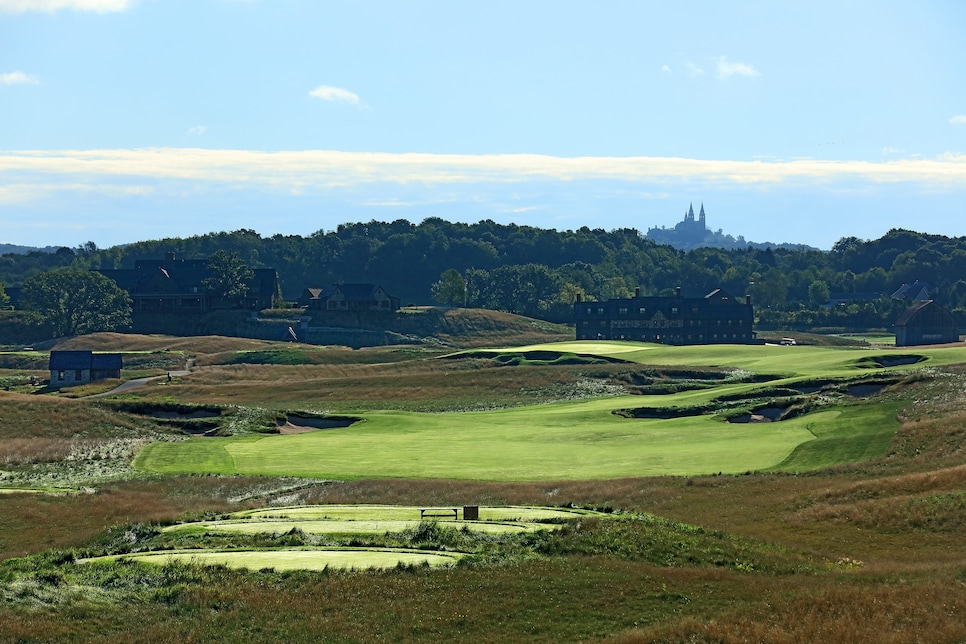 Divine intervention likely won't be a factor in the U.S. Open next week, but if there's a chance, advantage Jordan Spieth, Dallas Jesuit High, Class of 2011. A prominent Roman Catholic priest in Erin Hills' neighborhood is rooting for him.
"Generally I go for Phil Mickelson, Jordan Spieth and Rickie Fowler, in that order," Father Brick said, and inasmuch as Mickelson is unlikely to play, Spieth moves to the fore of his favorites.
Father Brick, 56, is an avid golfer who will be attending the Open on Saturday, when the third round is scheduled to be played. The course previously hosted the 2008 U.S. Women's Amateur Public Links and the 2011 U.S. Amateur and Father Brick attended both.
"How hard is it? If you keep it in the fairway, and you stay away from all the bad stuff, you can score pretty good," he said. "I've had 88 there and shot 105 there. They have the heather there all the time. Once you get into some of the bunkers, stances are difficult. The thing that will be interesting to see are the putting greens. I've never played them at [U.S. Open] speed."
Father Brick, who used to play golf two or three times a week, is down to about once a week. "I play a whole bunch of different ones," he said. "Friends will take me to Blackwolf Run or Whistling Straits. Another friend will invite me over to his club, or I'll go out to the Bog.
"About once a year I get out [to play Erin Hills]. It's really nice. It's beautiful. Very tranquil, peaceful. It's really a naturally beautiful course. Coming to Holy Hill, there's a correlation there. There's a silence about it. Some courses are built with condos around them or this or that. There's none of that here."
Serenity is the basilica's domain, however, and generally is not accessible in a U.S. Open, where most players in the field don't have a prayer. Such is not the case for Spieth, a former Open champion, who has Father Brick on his side.