The Loop
Erin Hills: Worth The New $200 Green Fee?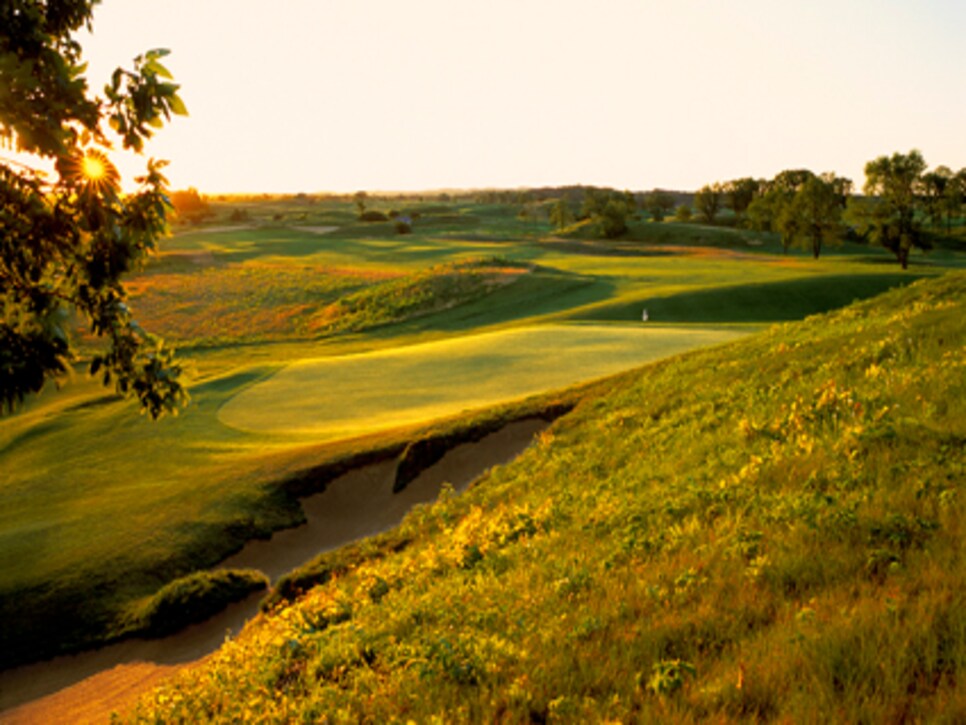 "The goal for Erin Hills has always been an upscale public course," says Tock. "For what we offer, $200 isn't outrageous in today's world." A quick update on today's (golf) world: courses are closing, annual rounds are down, tour events and tour players are scrambling to find sponsors or to keep the ones they have. Golf is suffering from the triple whammy of negative labels; they all start with the word "too": too hard, too much time and too expensive. As for the specific world of resorts and courses, all across the country they're playing a Darwinistic game of musical chairs; not everyone's going to survive. For the third straight year there have been more course closures than openings, according to the National Golf Foundation. The financial piano was falling on Erin Hills until Andy Ziegler came to its rescue in October 2009. Ziegler, a wealthy Milwaukee businessman and avid golfer, has the luxury of long-term financial security, and he might not care about a popularity contest based on what the locals (or Golf Digest) think of his price point. In June 2010, Erin Hills was awarded the U.S. Open and has undergone all the improvements detailed above. I get the sense that Erin Hills is a very cool hobby for Ziegler; a second course for himself and his buddies at the Milwaukee Country Club, where Ziegler and his consigliere at Erin Hills, Jim Reinhart (former Vice President of the USGA) are both members.  Hearing "price hike" and considering a $200 green fee, it seemed Erin Hills was going from public to private in a transitional phase of the industry when most courses are doing the exact opposite. But after my lengthy conversation with Tock, and after I did some comparisons of other green fees in the area, I thought: *maybe $200 is what Erin Hills should be charging?*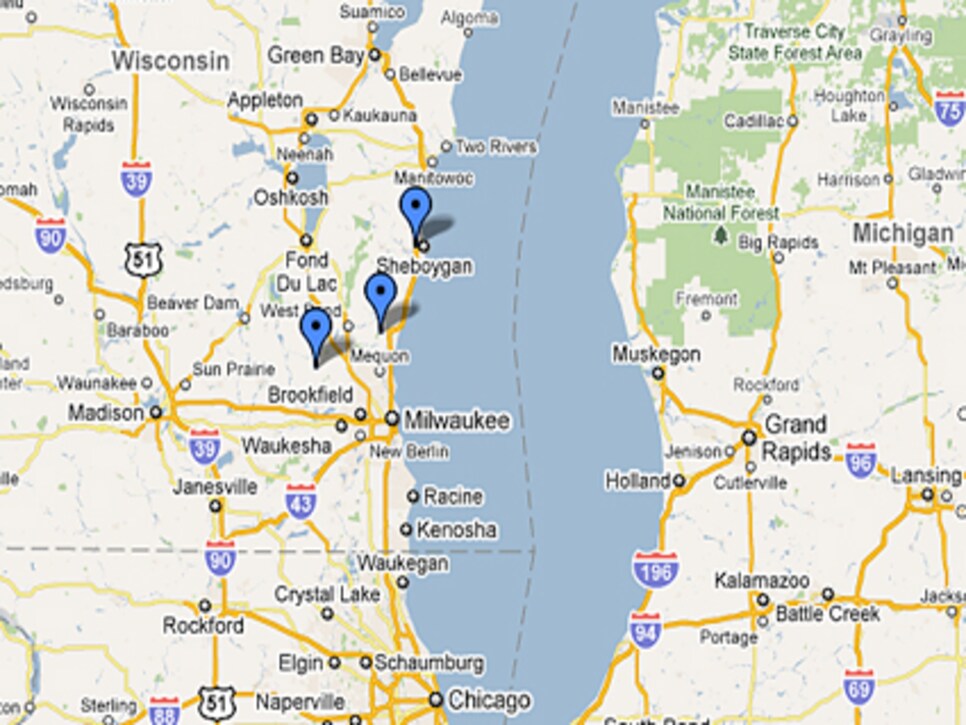 Just up the road, at Whistling Straits in Kohler (blue arrow at top), the Straits course charges $410, the River course charges $240, the Irish and the Meadow Valleys courses both charge $180. Another neighbor of Erin Hills, The Bog (blue arrow in the middle), a very good privately owned public course designed by Arnold Palmer, they charge $95. Across the border, Dubsdread at Cog Hill near Chicago, the course Erin Hills beat out for the 2017 U.S. Open, the green fee is $155. Would it have stayed at $155 if they landed the Open? Would Erin Hills (blue arrow on the left) have gone up to $200? We'll never know.
And, are all of those courses enjoying success at those particular price points? I can't imagine green fees north of $400 surviving for another year. If Jack Nicklaus overuses the soap box of the need to roll the ball back, I want to be accused of overusing the demand to roll the green fee back to where we it was 10 years ago. (If Pebble goes back to $325, then every other public or resort course would have to adjust accordingly.) Here's a list of the six public courses that have or will host a U.S. Open by the end of 2017, and the green fee for non-residents on peak-season weekends: Pebble Beach: $495____Pinehurst (No. 2): $410____Torrey Pines (South): $229____Erin Hills: $200____Chambers Bay: $175____Bethpage (Black): $150 I can't say Tock sold me on the concept of raising green fees, but he did give me a better understanding of the business model at Erin Hills. "We're not a dollar-driven facility," he says. "We've made a very nice intimate golf experience, there are 12-minute gaps in tee times [most courses go with eight] and we're looking for 12 to 14,000 annual rounds, depending on the weather."  In my previous blog post you read about Chambers Bay, the other new public course that the USGA awarded an Open (2015). On the outskirts of Tacoma the mega muny is struggling financially despite hosting an Amateur and all the hype of hosting a future major. Chambers Bay has a much longer golf season than Erin Hills, they're budgeting 35,000 annual rounds, they're charging $175 in peak season, as low as $69 during their offseason, and they recently started offering locals unlimited golf for $2,400 per year (which is roughly $50 per round if you played once a week). For now, Tock says, Erin Hills is not offering a break for locals, but they're promising a significant deal for juniors accompanied by an adult. "Locals might not be able to afford to play five or six times a year, but they might come out once or twice," says Tock. And he assures me they haven't been flooded with complaints on the price. "Actually," says Tock, "locals thank us for what we're doing here. They look at us as yet another amenity to attract tourists to the area." Erin Hills was open for 10 weeks in 2010. The green fee was $160 and Tock says they recorded 5,600 rounds; 60 percent came from out of state.  Due to multiple major rounds of adjustments to the course design, conditioning issues and a change in ownership, 2011 will be Erin Hills' first full year of business since it opened in 2006. Sort of. This year Erin Hills will be open on May 1 and close on Nov. 1. They'll close for 17 days to host the U.S. Amateur. "We've completed five years worth of projects here in five months," says Tock. "By the time the Amateur is over, we'll have a better idea of who our customer will be." On the subject of their customer and the recent round of projects, I told Tock that he'll get a green fee out of me this year. The changes sound like they're worth at least one more look; followed by my $200 question: Was it worth it? --Matty G.*
*Send me your thoughts in the comments box below, or on Twitter: @Matt_Ginella.