Short Game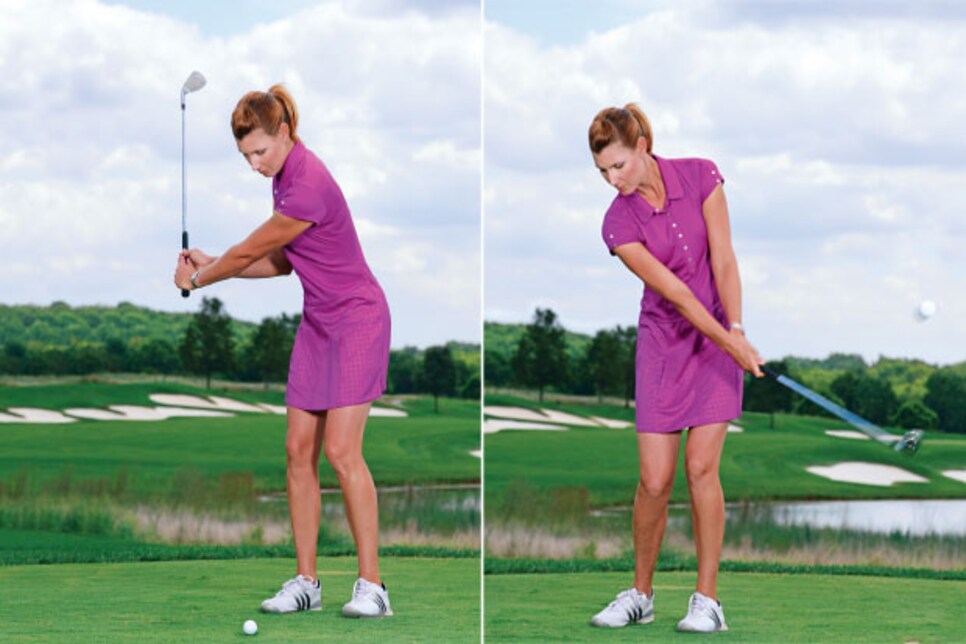 When you have to hit a pitch that flies super high and stops fast, you probably freak out because you rarely practice that shot. Here's the easiest way I know to hit the lob. First, grab your most lofted wedge, and set up so your lower body is aligned slightly left of the target but your clubface is pointing at it.
Grip the club gently, and try to maintain a light hold throughout the swing. This will allow you to make a free-flowing motion. Hinge your left wrist significantly as you take the club back until your hands are about hip high. You want the clubshaft to point straight up to the sky.
Coming down, feel as if you let the club almost fall to the ground. In other words, you want to have "dead" hands and arms. It's as if gravity is pulling the clubhead down to the ball instead of you trying to force it. Do this as you pivot your body smoothly toward the target. You'll slide the clubface under the ball for a high, soft shot.
Erika Larkin is a Golf Digest Best Young Teacher based at Stonewall G.C., Gainesville, Va.