The Loop
Erik Compton prepared for the Wyndham Championship by drinking vodka
PGA Tour players are superstitious creatures of habit, especially regarding their preparations before a round. Which makes Erik Compton's admission pretty jarring.
Compton, your first-round leader at the Wyndham Championship thanks to a Thursday 62, had to perform a drug test before play. And Compton, who's a two-time heart transplant recipient, has issues with his kidneys. So he got the process started the only way he knew how: drinking booze.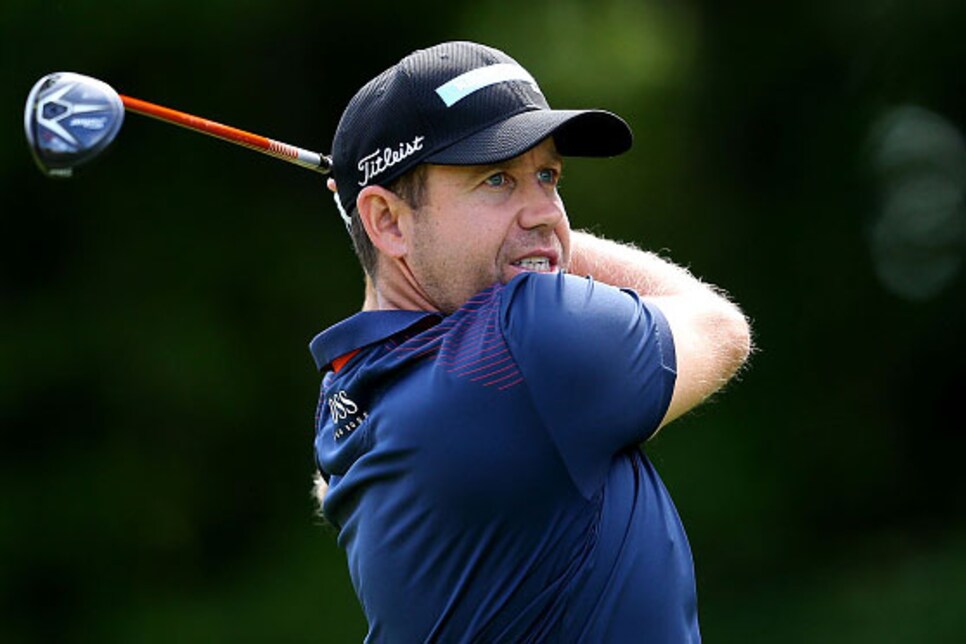 "Last night I had a drug test so I drank two vodka tonics to get my kidneys working," said after his Thursday round to reporters. "I was here (at the course) until 9 p.m. Maybe I should do that again.
"I don't drink alcohol, but sometimes it helps me to get my kidneys going."
Because it's 2015 and we need to be politically correct, Compton followed that up with, "But, you know, that's not ideal for hydrating yourself. "
Sorry, Erik. Your testimony is all I need get my game in shape this weekend.*
*leaves computer to beeline to liquor store.