PGA Tour
Two-time heart recipient earns way into Honda Classic through Monday qualifier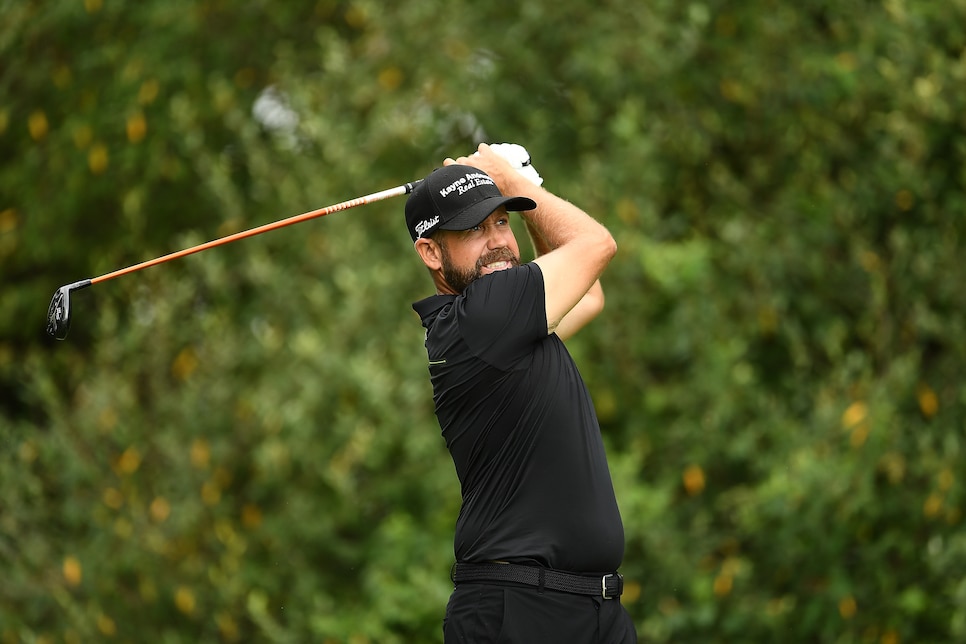 Monday qualifying is the purest rendition of golf meritocracy. That is the diplomatic explanation, at least. At its core, stripped of refinement and nuance, it's cannibalistic. Absolutely and unequivocally merciless.
But out of this cauldron often comes inspiring tales and feel-good stories, and perhaps none fit that billing like Erik Compton.
Compton, you may recall, is a former 2014 U.S. Open runner-up, yet is more well-known for surviving two heart transplants on his way to reaching the apex of golf's professional ranks. Unfortunately Compton, now 41, hasn't played full-time on the PGA Tour since 2016, and became so frustrated with the game he once told Golf Digest's Dave Shedloski, "I'm thinking about packing it in. I just can't get it done anymore."
But Compton has continued through the struggle, and though he currently resides outside the top 100 on the Korn Ferry Tour points list, Monday brought good tidings. Compton earned himself an invite to this week's Honda Classic thanks to shooting 65 in the event's qualifier at Banyan Cay in West Palm Beach.
"I played great today," Compton told the Palm Beach Post. "I've been playing well lately, hitting a lot of fairways and greens, so I figured why not give it a try? It feels great to earn my spot again."
It will be Compton's first PGA Tour start since the 2019 Honda Classic, which he also played himself into via Monday qualifying. Compton, who lives 70 miles down the road in Miami, has enjoyed a prosperous run at PGA National in his career, with his T-4 at the 2013 Honda his best finish on tour outside the silver medal at Pinehurst.
And his return to the tour isn't the only cause for celebration: Last week Compton got remarried.
"I'm having a little resurgence," Compton said.
Other Monday qualifiers were Marcelo Rozo (who shot 63 despite a double-bogey), Zach Zaback and Stephen Stallings, with Stallings knocking off Mickey DeMorat in a playoff.