The Loop
Eric Bledsoe apparently doesn't know the player that's making him look like a fool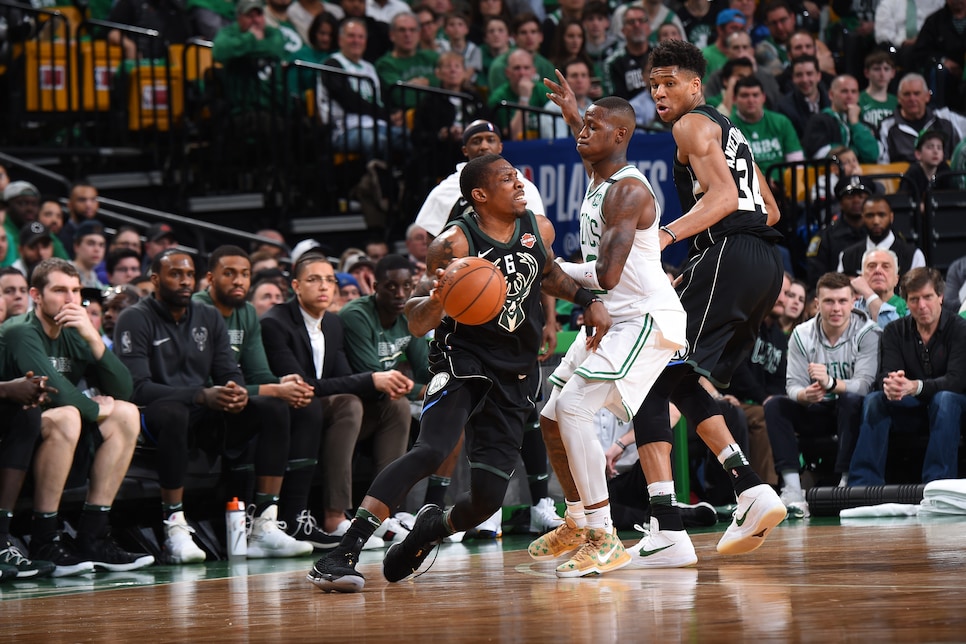 Remember Freddie Mitchell? He was the fifth receiver on the Philadelphia Eagles' 2004 Super Bowl team that infamously said he didn't know any of the names, only the numbers, of the New England Patriots secondary, only to purposefully state each of their numbers incorrectly? That didn't work out too well for "FredEx," as he caught all of one pass for 11 yards in the Eagles 24-21 loss. Afterwards Mitchell claimed the Patriots were "little girls," a lame response made even lamer given, you know, he caught one pass for 11 yards in a loss.
Why do we bring this up? Call it a free history lesson for Eric Bledsoe.
Despite the absence of their two best players and backup point guard, the Boston Celtics are up 2-0 in their first-round series against the Milwaukee Bucks. A standing due in no small part to Terry Rozier, the third-string Boston guard who's dropped 46 points and played lock-down D through the first two games. Keeping this performance in mind, reporters asked Milwaukee's Bledsoe, the man tasked with guarding Rozier, his thoughts on the matter.
Judging by his fumbled response, we're lucky Bledsoe is a basketball player and not on a bomb squad:
"Who?" Bledsoe replied, following Tuesday's 120-106 Game 2 loss to Boston.
"Terry Rozier," a reporter responded.
"I don't even know who the f--- that is," Bledsoe said.
This is why I'm not in NBA locker rooms. For I would have responded, "Terry Rozier, the guy who's making you look like a fool. He plays for Boston, the team that's up 2-0 on you at the moment? He's actually guarding you, and you're only shooting 30 percent against him. Funny, because when those roles are reversed, he's torching you to the tune of 58 percent...you know, Terry Rozier?"
Granted, this would likely lead to a punch in the mouth, but I'm willing to give any NBA reporter that has the guts to call Bledsoe on his B.S. (checks wallet) $11 and a Dunkin Donuts loyalty card.
For his part, Rozier told ESPN he's "not feeding into that." Frankly, he didn't need to respond. A simple point to the scoreboard would do the trick.