Tour Life
This tour pro actually reads books between shots at tournaments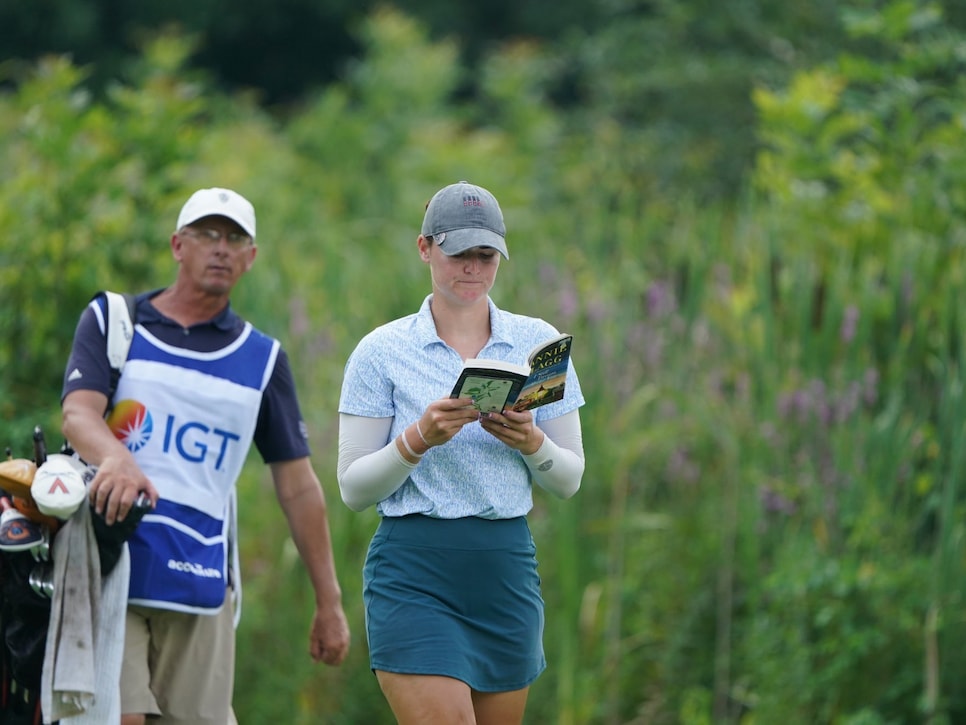 As a tour pro, you're constantly battling your nerves and putting up with slow play. But one golfer has found an interesting way to deal with both.
Introducing Anna Redding, an Epson Tour pro and LPGA hopeful who spends time in between shots by reading books. Yep, that's right. She reads books. During tournaments. And no, she's not still in school.
We're not sure how long the 26-year-old has been doing this, but he unusual routine has drawn attention recently on Golf Twitter. Have a look for yourself:
Wild stuff. More like Anna READing, am I right? Sorry, couldn't resist. But maybe Anna is onto something here. Think about how much downtime there is during all those hours on the course—especially when you're stuck with some really annoying playing partners.
Redding, currently in her fourth full season on the Epson Tour, graduated from the University of Virginia in 2019. And it won't surprise you to learn that during her time in Charlottesville, she was named to the All-ACC Academic team all four years.
So what does she read when she's out on the course? Well, Anna answered someone on Twitter the other day by singling out a mystery novel:
And on Sunday, she posed her own question:
Sounds fun, Anna. We just might do our reading at home.