Courses
Environmentally Friendly Golf Courses—The Wave of the Future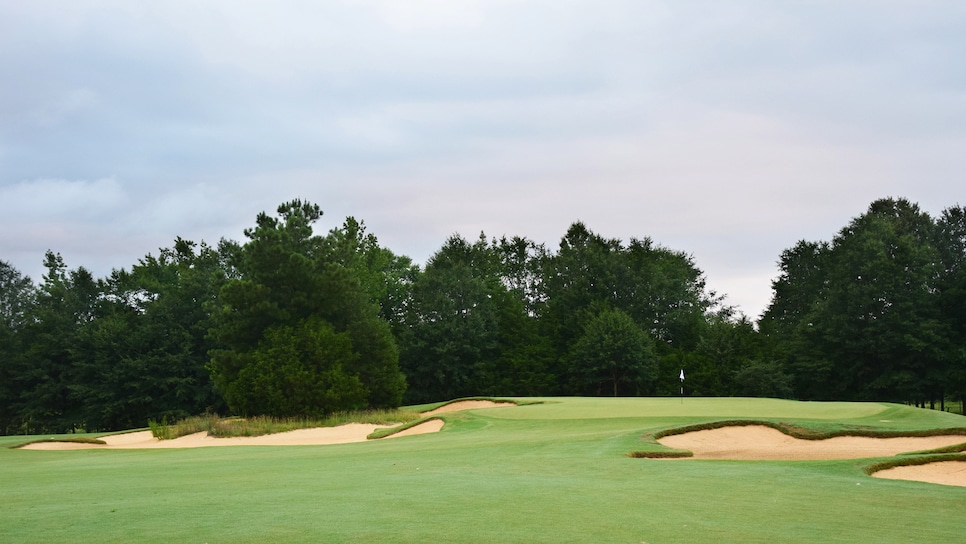 A Southern gentleman has a particular knack for making a guest happy. And George Bryan, co-founder of the new Mossy Oak Golf Club, in West Point, Miss., has served up Southern hospitality every day for 28 years to guests and members of Old Waverly Golf Club, a private club that the Bryan family opened in 1988. The club is known as much for its gracious service, five-star comfort food, sweet mint tea and home-smoked barbecue as it is for its championship golf course, which has a home on many best courses lists and has hosted the U.S. Women's Open.
"It's the people that make Old Waverly special," says Bryan. "The people we hire, mostly local Mississippians, are trained to take good care of the members and the guests." The club also taps into the expertise provided by students from nearby Mississippi State University's PGA Golf Management program. As Bryan says, "We've got employees who have been trained in the golf business."
And it's the same recipe of quality, attention and expertise that golfers at his latest venture, which opened for public play September 3, can expect. Bryan--who co-founded Mossy Oak Golf Club with Toxey Haas, founder and CEO of the outdoor lifestyle brand Mossy Oak--provided the vision and leadership for the development of the new public course. For starters, he hired the hottest architect in golf these days, Gil Hanse, who designed the Rio 2016 Olympic Course. Hanse had been on Bryan's radar long before that though. "I had followed his work and liked his low-impact design philosophy," says Bryan. "We had Gil in to look at the property, across the street from Old Waverly, before we bought it. If he didn't think he could build a course there, we would not have done it. We knew the style of architect we wanted, and Gil is a minimalist. He does not move a lot of dirt and preserves the natural habitat."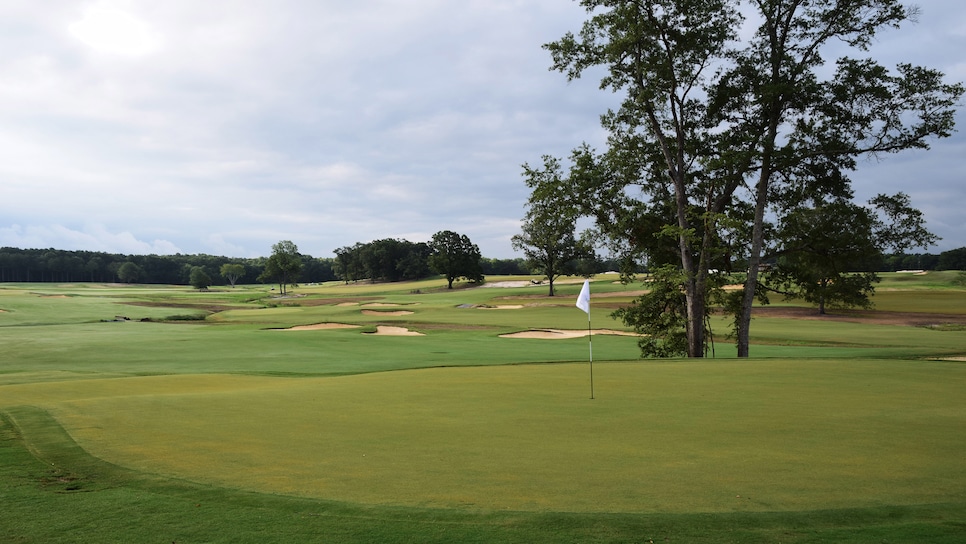 Bryan, who lives just across the street from Mossy Oak, visited the site frequently throughout the different phases of development but left the major decisions to Hanse and his team. "Gil knows what he is doing and most every decision was made by him. He gets on the bulldozer himself and shapes the land. I trusted him to bring out the beauty and the vision, " says Bryan.
Aside from bringing in a few stately oaks to add some visual punch and restoring the native prairie grasses, the team worked with what it had. The land was an old dairy farm for 100 years with two cow ponds and nine nobs, or hills, that give the course its unusual elevation changes. Bryan characterizes it as "reminiscent of a Scottish links course that looks like it's been there for years and years. It's an old style course in a modern environment," he says.
The course unfolds through the Mississippi Black Prairie, following the natural contours of the rolling terrain and the stands of oaks. A creek dips in and out of play. Two spring fed ponds--originally cow ponds-- are stocked with Tiger bass for premium fishing après-golf. There are about 95 bunkers that help frame the course, and the sand is a tawny golden hue dug up from the local river. "We used local sand so it blends in with the natural landscape rather than hauling in tons of white white sand from the Gulf or from Tennessee," says Bryan. It's this attention to detail that elevates the golf experience at both Old Waverly and at Mossy Oak.
What's more, during the first few months, says Bryan, the long-time pro at Old Waverly will be at Mossy Oak to see to it that the same level of service and hospitality await those who come to play.
Visit Mossyoakgolf.com for tee times. (There are currently special packages available that include lodging at Old Waverly and rounds on both courses.)