News
LPGA Tour pro surprised with proposal on the 18th green at Diamond Resorts Tournament of Champions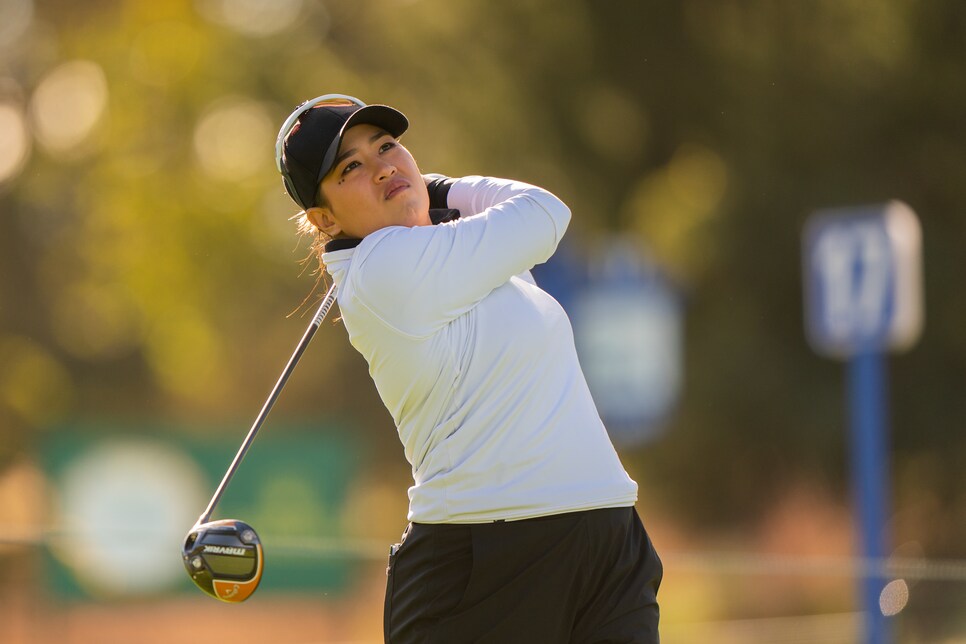 asmine Suwannapura, shown playing in the 2020 KPMG Women's PGA Championship, got a marriage proposal after the second round of the Tournament of Champions.
Darren Carroll/PGA of America
The Diamond Resorts Tournament of Champions had another diamond added to the weekend when Jasmine Suwannapura's boyfriend, Mike Thomas, surprised her as she came off the 18th green by getting down on one knee and proposing. Suwannapura, who had just shot 68 during her second round, said yes.
Suwannapura, 28, who finished second in the 2020 AIG Women's British Open, said the couple has been together for two years and looked at rings in December. She picked out the one she wanted. Obviously, she knew the proposal would be coming at some point, but she just didn't know when.
"We were looking at the ring and finally he asked. I'm like, Finally," Suwannapura said, laughing.
They met online, and for the first month and a half that they were talking online, Suwannapura had Thomas believing she was an event coordinator who traveled the world. She kept her last name off of her online dating profile to keep her real identity private until she met someone she really liked.
Finally, she broke it to him. "I say, 'Hey, I got something to tell you.' I said, 'Here is my Instagram. Check it out.' " He was, like, looking around and saying, wait a minute, you're a golfer. So he was surprised about it," Suwannapura said.
Though Thomas wasn't an avid golfer when they met, he's played more since their relationship started. Suwannapura says he's getting better and has a pretty good short game.
With the current situation with COVID-19, Suwannapura says they're not in a rush to plan a wedding. She's busy at the moment, anyway. After a third-round 69, she's in 16th at the Tournament of Champions.
She didn't play Saturday's round with the ring on.
"Don't want to lose it," she explained.