LIV Golf
CEO says company considered $1 billion investment in LIV Golf, but didn't want to hurt PGA Tour relationship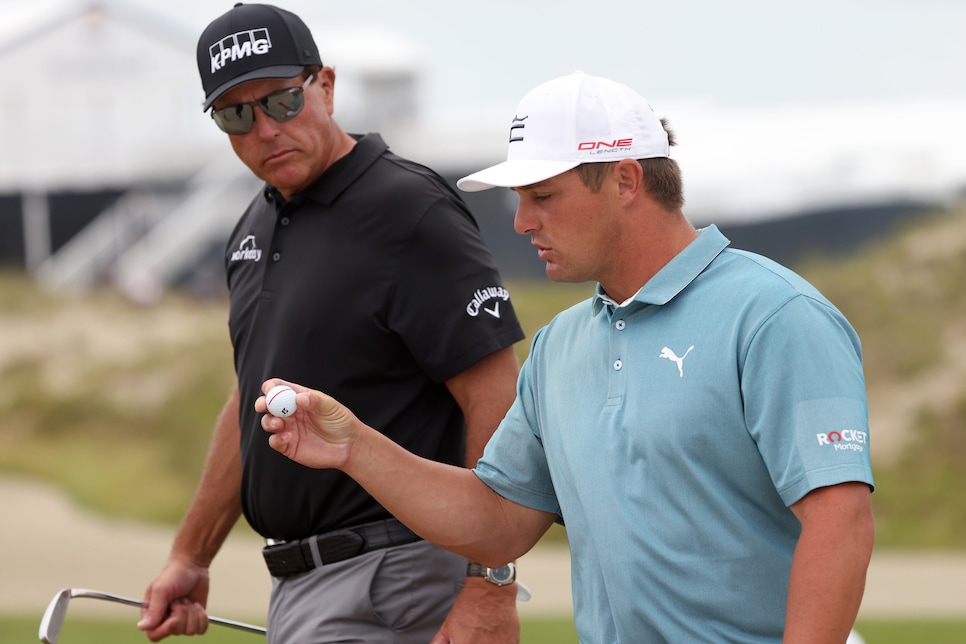 According to the head of Endeavor, the company considered a $1 billion investment in LIV Golf.
Endeavor, formerly known as Williams Morris Endeavor and WME-IMG, is a talent agency that owns the UFC and represents media stars and professional athletes. According to CEO Ari Emanuel, Endeavor was pitched a stake in the Saudi-backed circuit by Phil Mickelson and Bryson DeChambeau. However, as Emanuel explained in a recent interview with Freakonomics Radio, the company decided to pass due to its ties with the sports world, including with the PGA Tour.
"We're all connected in golf," Emanuel said. "And [the PGA Tour] said, 'Please don't do it.' So we stopped. I'm friends with Jay [Monahan]. We have a lot of business with Jay. I don't want to hurt Jay."
Emanuel assured Monahan the agency would not go forward with the investment. But Emanuel told Monahan, "You have got to figure out an economic solution here because … it's going to force you,'" Emanuel explained. "And he did. To his credit, I think Jay did an incredible job."
Emanuel also clarified LIV's Saudi ties and accusations of sportswashing were not a factor in the decision. "I haven't really thought about it, Emanuel said. "I have enough on my plate. They're doing what they're doing."
The comments come as the PGA Tour remains involved in a probe by the Justice Department that was spurred by the advent of LIV Golf, as LIV has accused the tour of anti-competitive behavior and joined an antitrust lawsuit first filed by LIV golfers Mickelson and DeChambeau in U.S. District Court last August. In July, players' agents received inquiries from the DOJ's antitrust division regarding laws about participating in non-tour events and the tour's actions related to LIV.
The tour has countersued LIV, asserting that the case is not about unfair competition—"if anyone is competing unfairly, it is LIV, not the tour"—and contends the LIV-backed lawsuit is a "cynical effort to avoid competition and to freeride off of the tour's investment in the development of professional golf." The probe has also spread to include other golf entities, including Augusta National Golf Club, the USGA and PGA of America.
Mickelson and DeChambeau have been suspended from the PGA Tour following their defections to the new league, with court filings revealing Mickelson had been previously suspended for attempting to recruit players to LIV. Last month it was revealed Mickelson and DeChambeau were recently interviewed by the Department of Justice.