The Loop
Emiliano Grillo tops Si Woo Kim and Smylie Kaufman for PGA Tour Rookie of the Year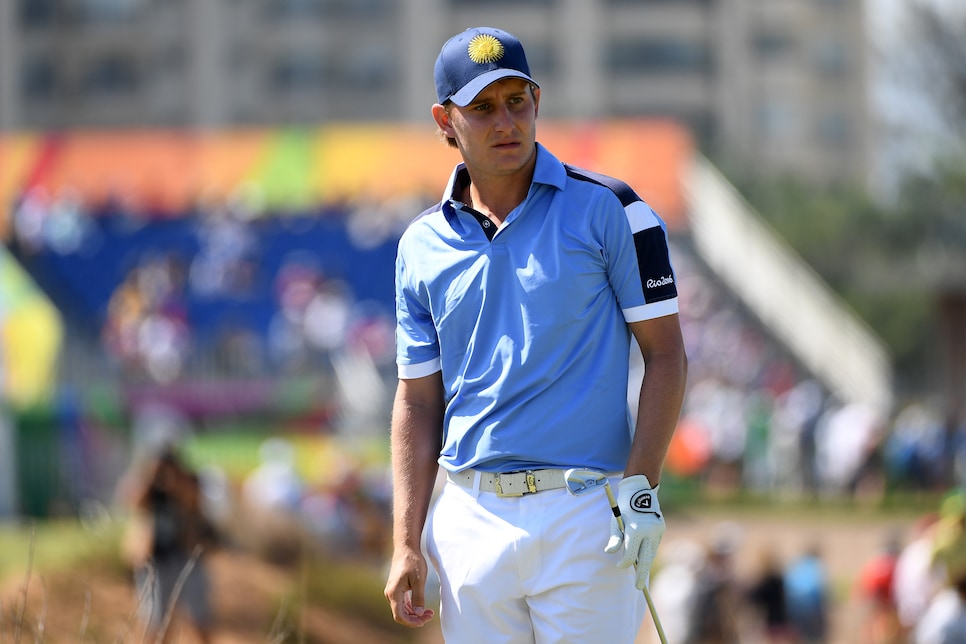 A day after Dustin Johnson was officially announced as an obvious winner of the PGA Tour's Player of the Year Award, Emiliano Grillo emerged from a much more tightly contested race as the tour's top rookie. Grillo was named the choice after a vote among his peers on the eve of the Safeway Open, an event the 24-year-old won last year in his first start as a PGA Tour member (The tournament was still called the Frys.com Open).
"With young stars like Emiliano and others playing and winning earlier than ever before, the PGA Tour is in tremendous hands for years to come," deputy commissioner Jay Monahan said.
But Grillo's rookie campaign included much more than his victory 12 months ago. Grillo only wound up with three top-10s, but he had 10 top-25s and only three missed cuts in 25 starts. He also finished runner-up at the Barclays and became just the ninth rookie to qualify for the Tour Championship in the past decade.
"After I won, Smylie won the week after, so I kind of knew it was going to be a battle between him and I," Grillo said Wednesday.
But in seems Grillo's consistency gave him the edge. Kim and Grillo both had four top-10s and each qualified for the Tour Championship, with Grillo finishing T-10. Grillo represented his country at the Rio Olympics, finishing T-8, and finished the 2015-'16 season strong by making the cut in all four FedEx Cup events.
"This is a year-long trophy," Grillo said. "You only get one chance of getting Rookie of the Year, and I think I'm lucky enough to do this for a living and work really hard for it."