Random Daggers
Emiliano Grillo destroys dude on Twitter for inappropriate joke, continues red-hot summer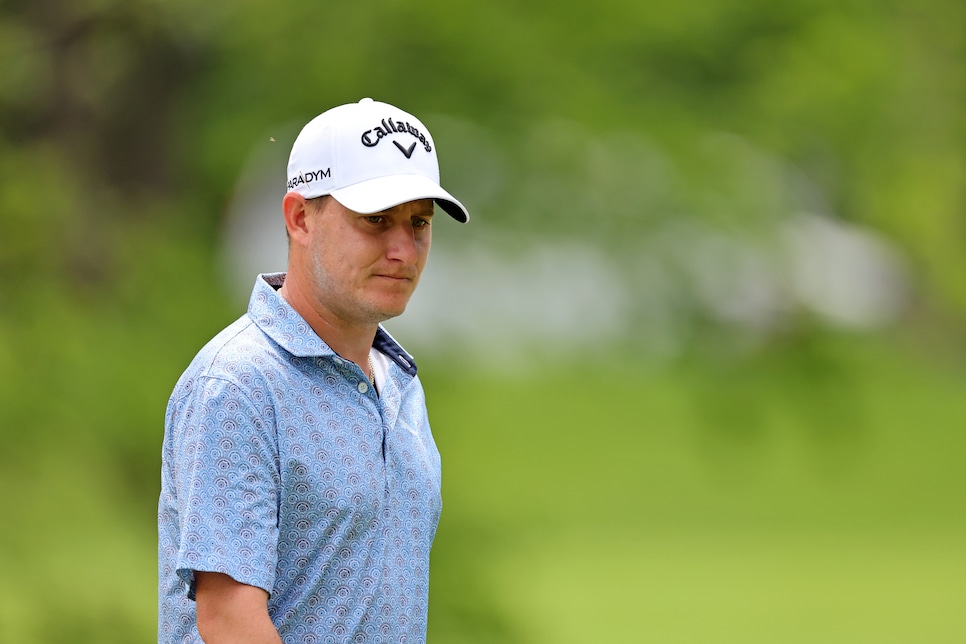 We've seen plenty of PGA Tour pros clap back at Twitter trolls. Justin Thomas may be struggling now, but during his peak, there was no one better at this. But usually, the guy stepping to a golfer only has negative things to say about him. That's not exactly the case here.
Some guy tweeted at Emiliano Grillo because he was happy the Argentinian finished in the top 12 at the Open Championship to win him a bet. In fact, Grillo finished T-6 at Royal Liverpool for his first career top 10 at a major. This on the heels of a second career PGA Tour title a couple months ago. The 30-year-old is red-hot right now, but he seemed just as hot at this tweet.
So why did Grillo absolutely roast this dude for (mostly) paying him a compliment? Well, you're about to find out. Here are the tweets:
OK, a couple things here. First off, admittedly, we had to do a little research here even as a history major (Hey, that was 20 years ago), but we get why Grillo was so upset. Turns out, the Belgrano was a former fighter ship that was originally commissioned by the U.S. and saw action in World War II as the USS Phoenix before being sold to Argentina. It was then renamed ARA General Belgrano, and was sunk by the British navy during the Falklands War in 1982, causing the loss of 323 lives.
So, yeah, it's one thing to make a backhanded compliment at a pro golfer. It's another to make one while making an inappropriate joke about a sinking ship that caused mass casualties.
Oh, and we looked up "CON ARGENTINA NO TE METAS PELOTUDO." According to Google Translate it means "Don't mess with Argentina, asshole."
Well said. Oh, and don't mess with Emiliano Grillo, either.