Short Game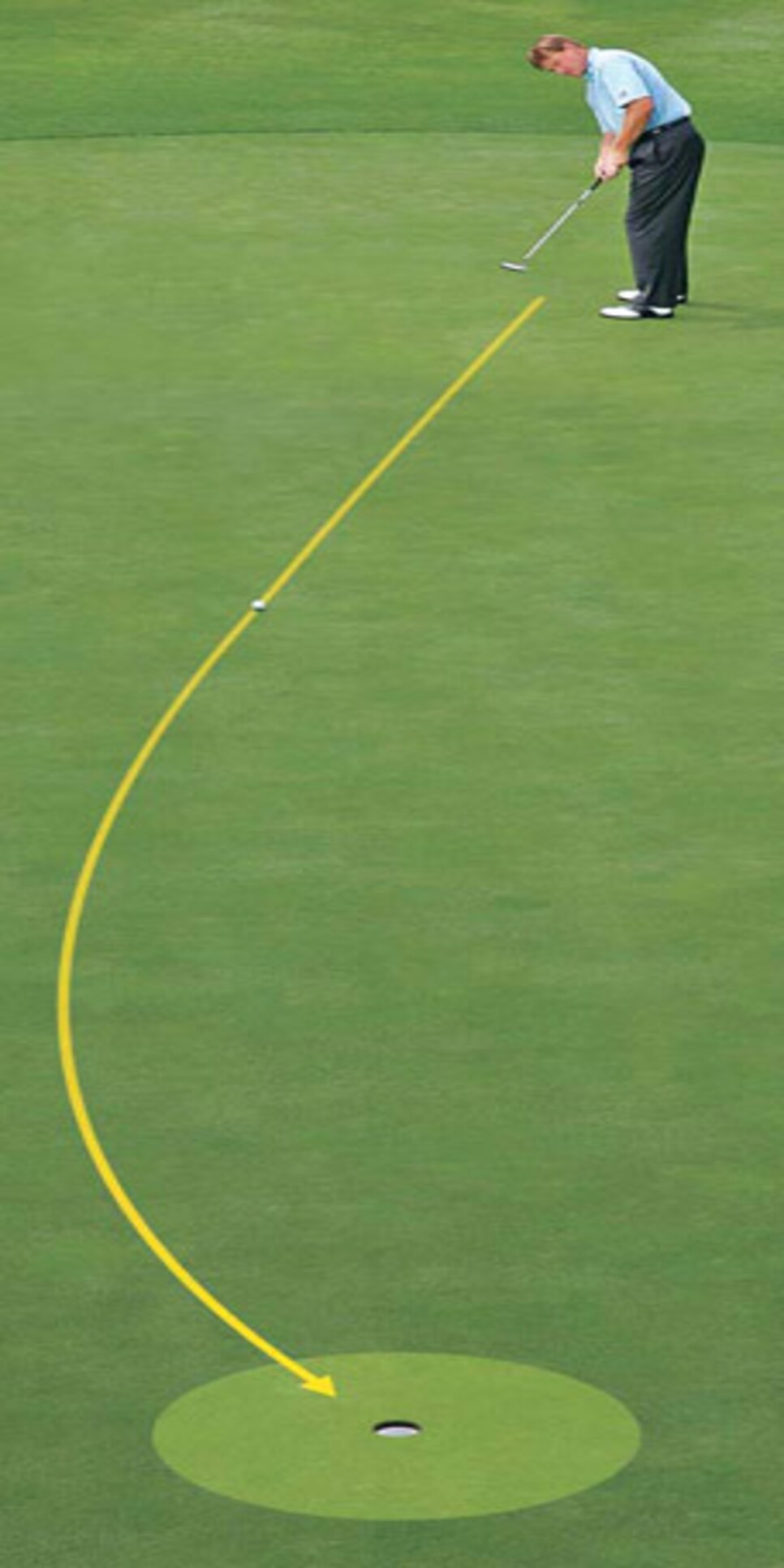 Approach shots to tap-in range usually get all the attention from fans and on the highlight shows, but lagging it close from 50 or 60 feet is just as important when it comes to making a score.
For the average player, most three-putts happen because of a poorly judged first putt from long range. As tour players, we make about 60 percent of our six-footers, so a shaky lag often leads to a tester of a second putt -- and steam coming out of our ears on the next tee.
On a long putt -- the one here is 55 feet -- I'm trying to get the ball within a three-foot circle around the hole. I read the break, for sure, but getting the speed right is a much bigger concern for me.
Reading the area around the hole will dramatically improve your feel for speed. Contours on the second half of a long putt have more impact on how the ball rolls because it's going slower. Adjust your speed if that last part is playing uphill or downhill. Don't get fooled by an early slope or break.
One question I get a lot is why match play seems to suit me. I just won my seventh World Match Play at Wentworth -- my best record in any event. I like that you can have a bad hole, and it doesn't ruin your day like a double or triple would in stroke play. And 36-hole matches let you grind it out and find your swing against one guy -- not 100 other players.