Short Game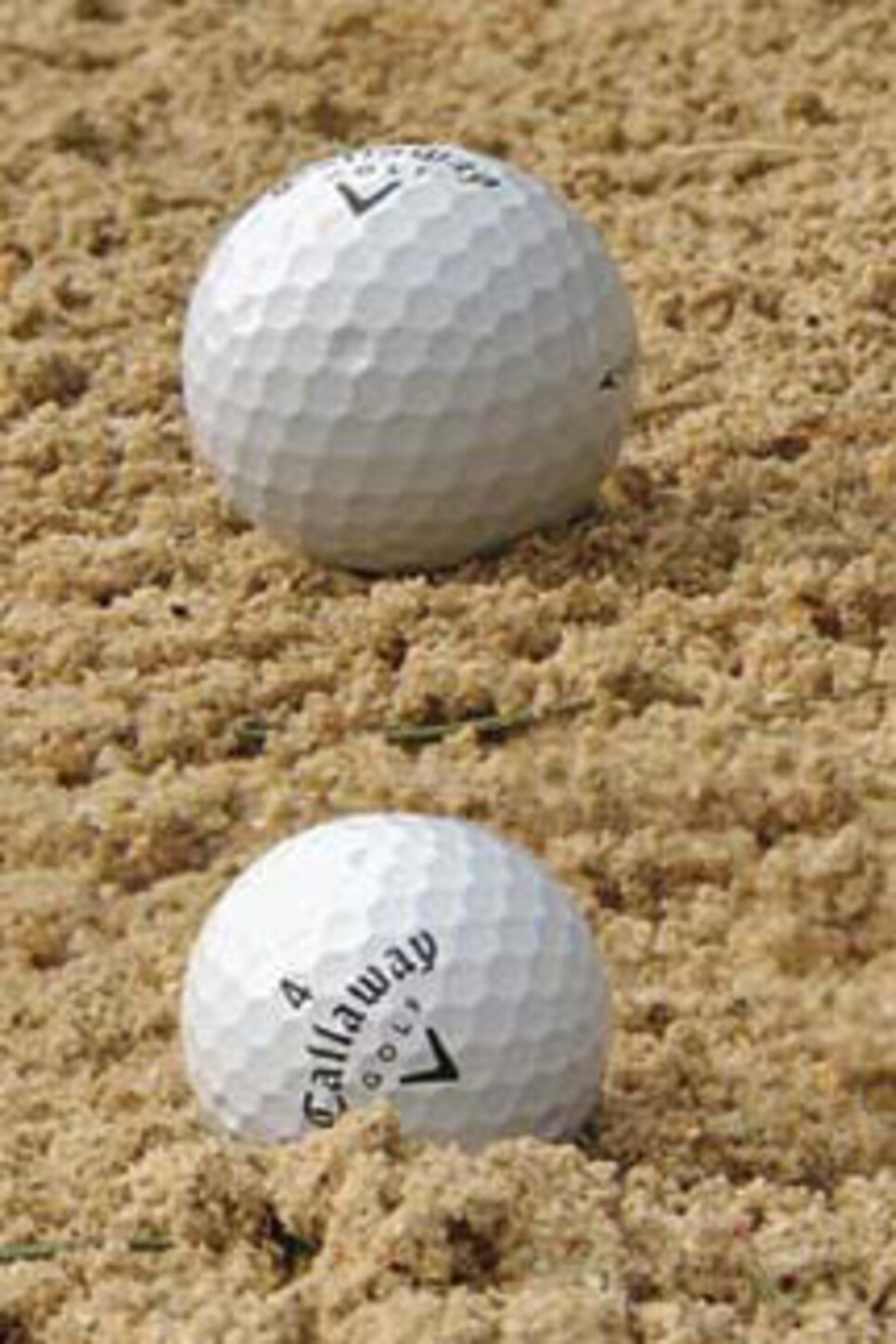 We're seeing more fairway-bunker shots out on tour, especially at newer courses where the hazards are positioned closer to our landing areas.
You probably don't hit as many fairway-bunker shots as you do the greenside ones, and that unfamiliarity might make you a bit nervous. Keep a couple of fundamentals in mind, and you'll discover this shot isn't as difficult as you think, especially if you don't have to contend with a high lip.
From a good lie in the middle of a fairway bunker, I'll make the same swing as I do from an average fairway lie. I'll dig my feet in slightly and keep my lower body stable so I won't slip, but I don't change my club selection or setup. It's only when the ball is sitting down in the sand that I'll make some modifications.
When the ball is down, I'll change my strategy to playing more of a low-running punch shot. I'll take one or two more clubs and choke up on the grip about two inches. I'll also make a shorter backswing (above) -- about 85 percent of standard. The key is to hit the ball first, then the sand. Even if you catch it a bit thin, you'll still get plenty of run. Hitting it fat is what you want to avoid.
Els writes instruction articles only for Golf Digest.