The Loop
Els edges Augusta member in first group off
AUGUSTA, Ga. -- Jeff Knox played in his third Masters Saturday afternoon. Unofficially that is.
The 48-year-old Augusta National GC member, who has played in two U.S. Amateur Championships and three U.S. Mid-Amateurs, was called in as a non-competing marker, joining Ernie Els in the 10:35 a.m. starting time to kick off the third round of the tournament.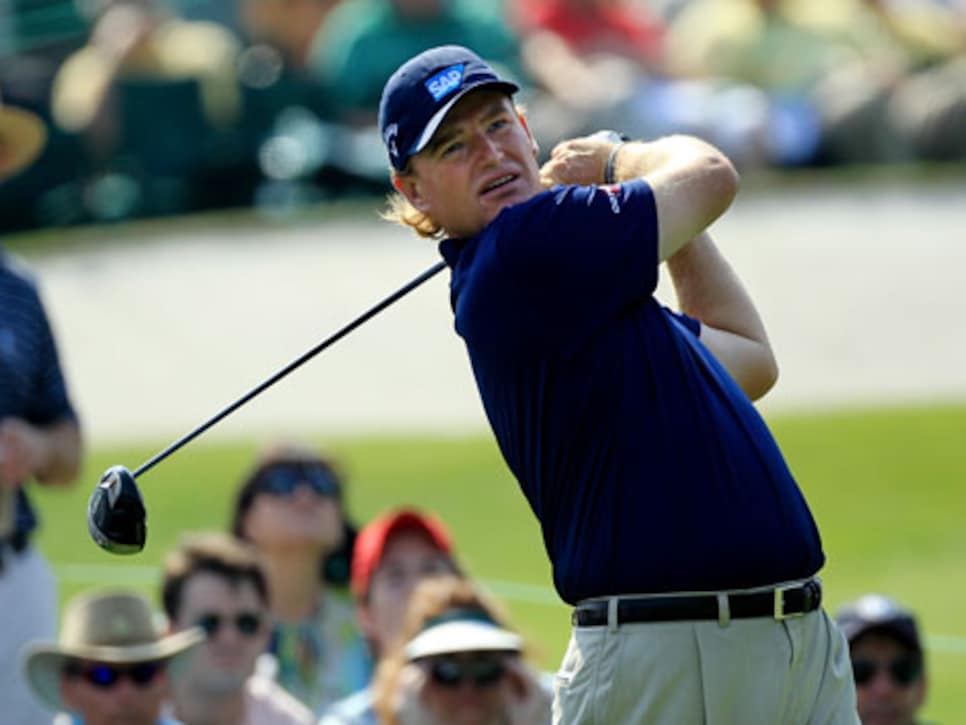 It was the third time that Knox has been pressed into service, having previously played in 2006 and 2008.
Knox holds the course record from the members tees, having shot a 61 in 2003. It was one of the points of conversation during his round with Els Saturday.
"He mentioned that," said Els, who shot a 76. "It was nice to play with him."
Els wasn't sure whether he would play as a single with 49 players who made the cut being split into twosomes. "I got to the tee and Jeff was there," Els said. "I didn't ask any questions."
When Knox striped his opening tee shot into the first fairway, he was greeted with applause as loud as those for Els, including some rousing cheers from a handful of members in their green jackets watching from under the tree beside the clubhouse.
Knox declined to talk about the round afterward, but his caddie said that he shot a five-over 77.