The Loop
Elin Nordegren is having a much more productive year than Tiger Woods
It's been an unproductive year on the golf course for Tiger Woods. His ex-wife, however, has been getting it done in the classroom.
Rollins College announced that Elin Nordegren is this year's recipient of the Outstanding Graduating Senior Award from the Hamilton Holt School. The award is "the evening degree program's equivalent to being named a valedictorian," according to a story on the school's website.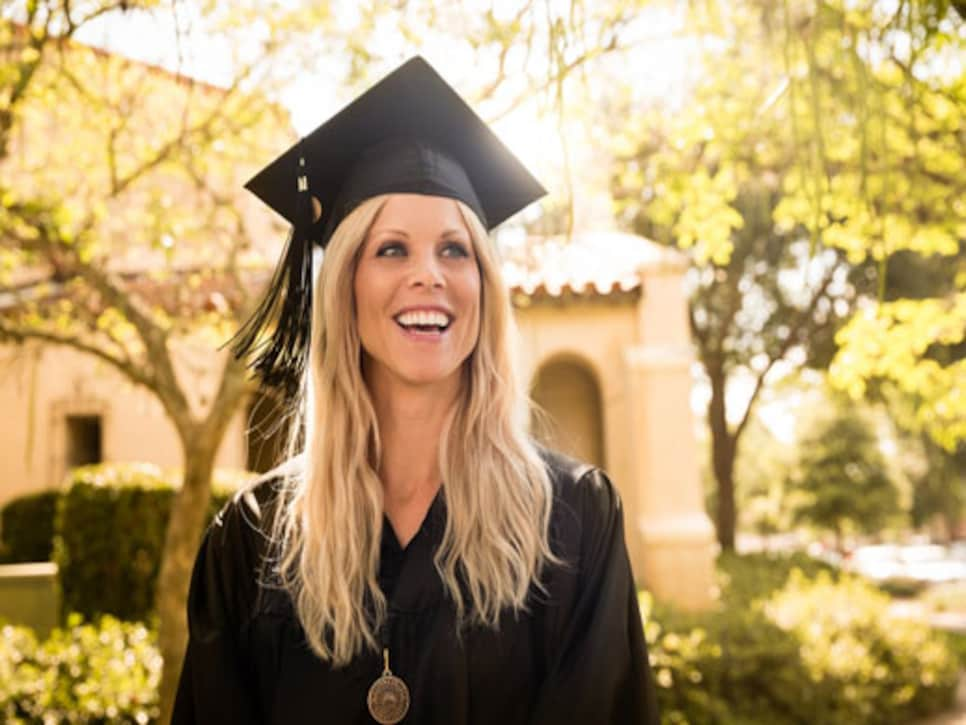 Photo: Scott Cook/Rollins College
Nordegren graduated from the program on Saturday with a bachelor's degree in psychology and a 3.96 GPA (!). Apparently, one tough-grading professor didn't give her an A. Jerk. But it wasn't enough to keep her from being the lone recipient of the award for which 15 seniors applied.
The article included a Q&A with Nordegren in which her former marriage wasn't discussed. The 34-year-old is particularly interested in developmental psychology and she offered this fitting advice for her classmates: "Make your words meaningful by taking action! Follow your dreams and don't be discouraged if it is going to take you a long time to get there. Better late than never."
She also gave a commencement speech, which you can watch here: