The Loop
Eli Manning found out Peyton Manning was retiring while trying to schedule a family golf trip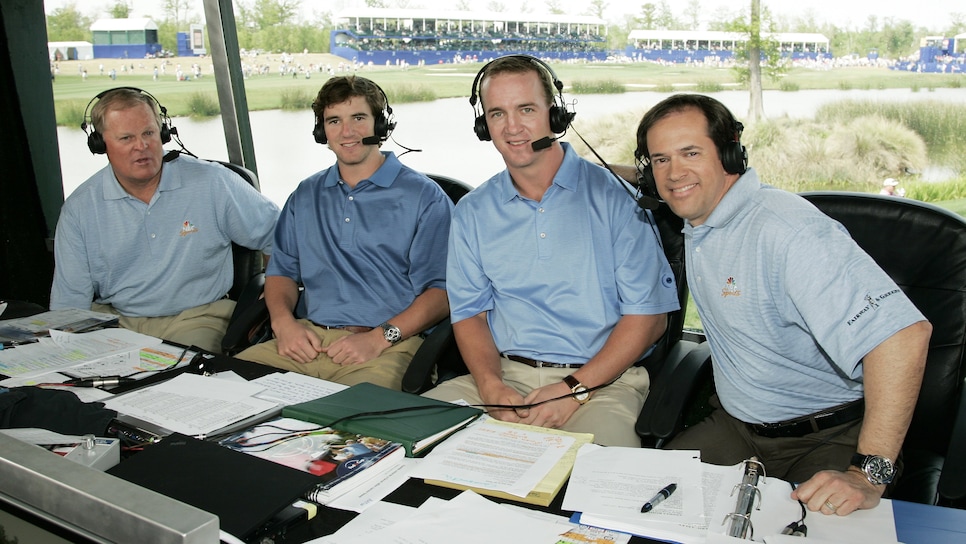 Apparently, Peyton Manning was pretty secretive about his retirement plans -- even with his family. Younger brother Eli only became convinced Peyton was going to call it quits through some recent emails. And it turns out, those emails had little to do with football.
The Mannings (dad Archie and older brother Cooper, included) were corresponding about a potential golf trip. And when dates in the spring kept being suggested, Eli realized something was up.
"My response was, 'I guess I'm the only person who has spring practice to worry about this offseason,'" Eli said. "When I saw [Peyton about two weeks ago] he kind of acknowledged that. He didn't respond to the email, but he did acknowledge to me that I was taking a shot at him. I kind of had a sense it might be happening."
No word on when or where the Mannings decided for their trip, but with all of Peyton's new-found free time, the 4-handicap has to be the favorite.