The Loop
Eli Apple responds to current sh-tty situation with "sh-t" response, literally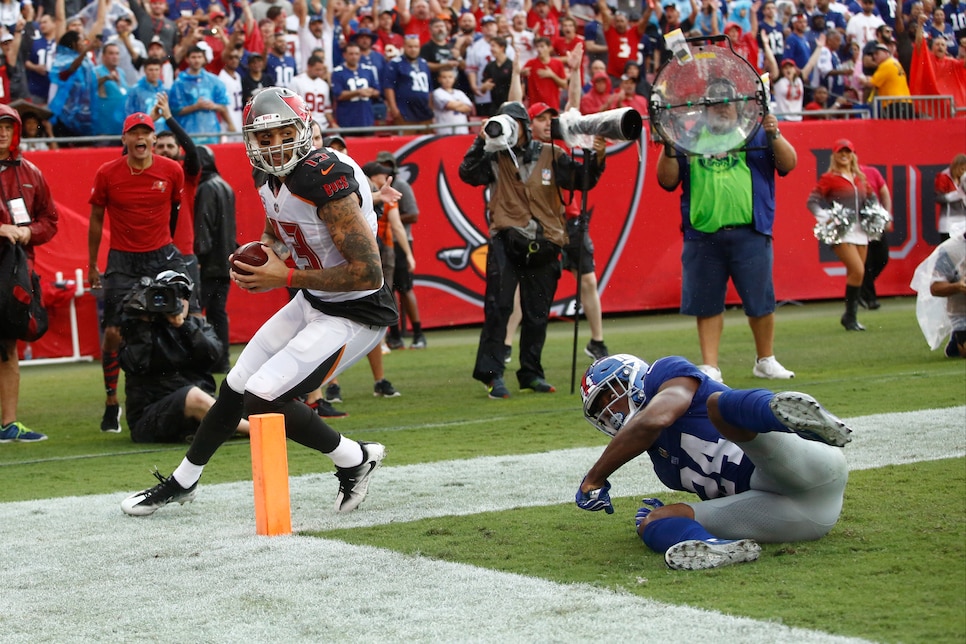 Think of any and every way an NFL franchise could bungle a season, and the image you'll eventually come up with in your mind is the 2017 Cleveland Browns New York Giants. That's right, the soon-to-be 0-16 shit-colored-named team has had a less shitty year than what has always been known as one of the more proud franchises in the entire National Football League, the Giants, whose shitty year just got a whole lot shittier.
Somehow, despite losing their best player for the year in week five, benching their two-time Super Bowl-winning QB for Geno Smith, firing their coach and GM, all while compiling a garbage 2-13 record along the way, the team's worst week of the season may not have come until after Christmas, when the Eli Apple saga took multiple turns for the worse.
Good grief. This guy is one bad apple, am I right!?
Awful sports headlines and one-liners aside, this kid just cannot get out of his own way. After bringing new meaning to the phrase "sophomore slump" nine games into the season, Apple was called out during a film session, to which he responded by threatening to leave the team facility. That earned him a well-deserved benching, and during that time he added insult to injury, retweeting an account that praised a former Ohio State teammate for scoring an 81-yard touchdown ... against the Giants. That eventually led to the beef with Collins, which has ultimately led to an ugly end to an ugly year:
Let the 2017 New York Giants be remembered for one phrase: "I gotta take a sh--."