The Loop
Eleven golfers make new ESPN 'World Fame' top 100 ranking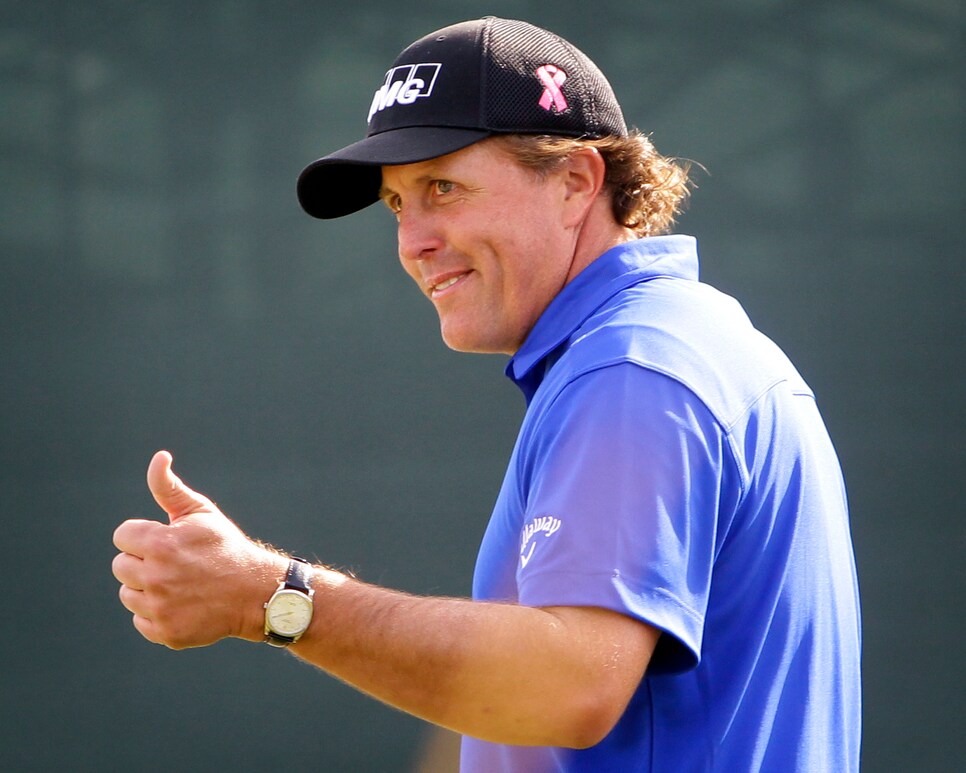 Even the most diehard PGA Tour fan can admit that in the grand scheme of sports, golfers trail in popularity behind other athletes. Sure, you have your Tigers and your Phils (literally just Tiger and Phil), but for the most part golf is a niche sport. One could assume that not many non-golf fans might notice Justin Rose walking down the street, while just about everybody could point out LeBron James.
But that line of thinking could be wrong according to this new ESPN 'World Fame' top-100 rankings, created by the worldwide leader's director of analytics, Ben Alamar. Alamar created a formula that combines endorsements with social media following and internet search popularity, and would you believe it if that formula produced 11 golfers in the top-100? Well, it did, and even more surprising is the fact that Phil Mickelson, not Tiger Woods, checked in at the highest spot amongst his competitors. Even crazier? Lefty got his #5 ranking without a single Instagram, Facebook, or Twitter follower. And they say he's a man of the people.
In case you are wondering (you might be), Tiger Woods came in five spots later at #10.
The other nine spots produced some surprises as well, like Rory McIlroy (#14), coming in three spots ahead of Jordan Spieth (#17). According to the rankings, McIlroy's global appeal may have played a factor, but Spieth, 23, has plenty of time to catch up in that area. Then there's the aforementioned Justin Rose (#73) coming in ahead of Jason Day (#85) and Bubba Watson (#94). Maybe everyone did watch the Olympics this year, or perhaps being friends with Niall Horan helps.
Rounding out this elite group of 11 is Dustin Johnson (#43), Sergio Garcia (#58), Rickie Fowler (#62) and Adam Scott (#98). Check out the full rankings and see how everyone made the list here.